Taking the time to participate in futures trading courses can help beginners learn the basics and can assist more experienced traders in honing their investing skills. In our guide to online futures trading courses, we cover what to look for when comparing providers, from learning styles to on-hand support and fees.
Futures Trading Explained
Futures are derivative financial contracts that allow buyers and sellers to exchange an asset at a predetermined price. Contracts have expiration dates that are known upfront. The buyer must purchase or the seller must sell the underlying asset at the set price, regardless of the market value at expiry.
Popular types of futures contracts include:
Precious metal futures (Gold & Silver)
Currency futures (GBP, USD & EUR)
Stock index futures (S&P 500)
Commodity futures (oil & gas)
US Treasury futures (bonds)
Crypto futures (BTC, ETH etc)
Futures trading is typically undertaken using leverage, meaning that an investor doesn't need to put up 100% of the contract's value when entering into a trade. Instead, brokers request an initial margin amount which is a fraction of the contract's total value.
As a result, futures traders can open larger positions – amplifying both potential gains and losses.
See our full guide to futures trading here.
Why Sign-Up To Futures Trading Courses?
It takes dedication and careful study to become an excellent trader.
Fortunately, taking online futures trading courses can teach you new strategies to maximise profits and give you a better understanding of particular markets that you want to trade.

Training materials and education services can also help you understand the implications of margin trading and develop effective risk management techniques.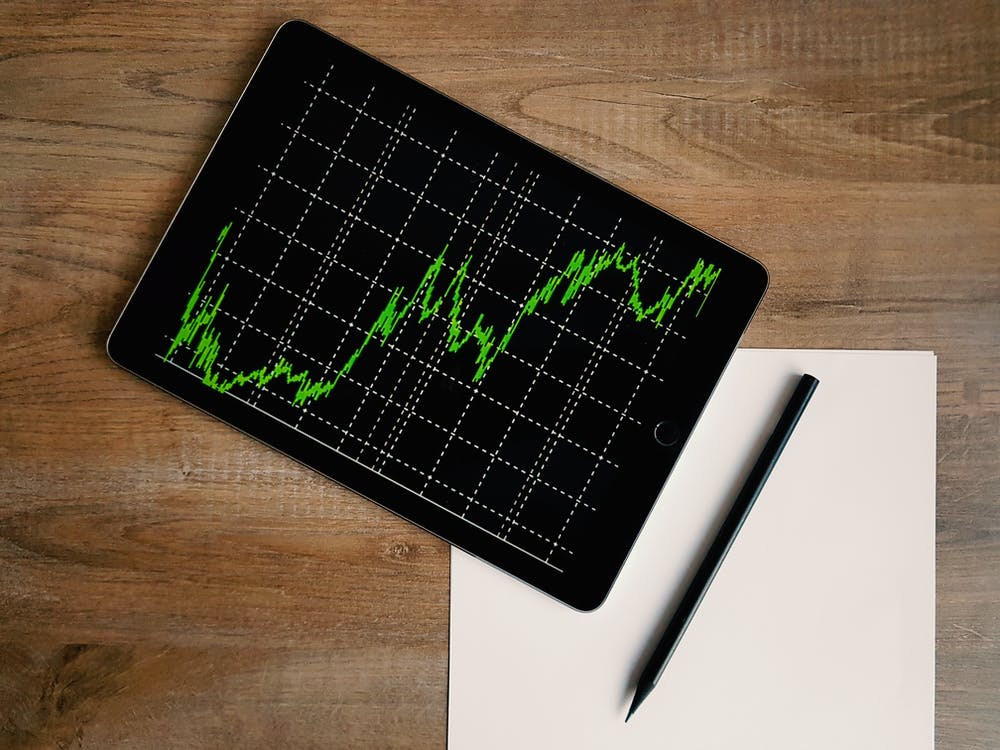 How To Compare Futures Trading Courses
Price
It is possible to find online futures trading courses for free. These are available from providers like CME Group, though videos are also uploaded to YouTube by various users. While free futures trading courses can provide basic information, they are generally limited in terms of specific strategies or tips. In addition, anyone and everyone can offer a free course. Paying for a futures trading course may guarantee better quality information from a more reputable teacher.
Some courses are relatively low cost at around $12 per class. Most providers at the cheaper end of the scale offer several educational futures trading courses depending on your skill level.
Lower cost options also mean you may be able to try out several courses to find a provider that meets your needs.
It goes without saying that more advanced courses with greater exposure to live futures trading generally come at a greater cost, usually between $40 to $100 per month.
In return, more hands-on advice during live market events is generally offered.
The Day Trading Academy (DTA) offers futures trading courses for all levels of investors. Those interested in the program can attend a live futures trading class for free, but the full course costs approximately $3,000. The price includes all online access, three months of one-to-one mentoring, weekly webinars and live trading classes, plus video recaps.
Tradenet is another provider at the more expensive end of the scale with many popular trading courses. The most advanced course costs $9,000 and comes with a variety of tools. It also grants access to a three-month mentorship program. Once you've joined, you can also apply for a $240,000 funded trading account where you receive 85% of the net profits that you make.
Customer Reviews
Reading customer reviews is always a good way to assess which futures trading course is for you. With that said, bear in mind that one bad review from someone who lost money when trading does not necessarily mean the course itself is low quality. Take time to read online reviews but do take them with a pinch of salt.
Beginner-Friendly
It seems an obvious factor to consider, but if you are just starting out, make sure that the futures trading course you choose is aimed at newbies. Before learning how to start futures trading, beginners need to understand market basics and trading terminology. A short online crash course in futures trading might be a good place to start.
Experienced Traders
As you gain more experience, you may want to refine your trading strategy or develop a new approach.
Fortunately, there are futures trading courses available for intermediate and advanced investors. Advanced futures trading courses can help students grow their accounts and generate consistent profits.
One good place for intermediate traders to create a plan based on their goals is TradePro Academy. Their futures trading course also covers trader psychology.
Learning Style
What learning style is best suited to your lifestyle? Interactive courses will be live, so you need to attend each lesson at the time it is held to benefit from interacting with the teacher and other learners.
Interacting with professional futures traders may be more expensive, as you will be paying for their expertise and time. However, you get what you pay for, and you will have the benefit of being able to ask questions and receive feedback.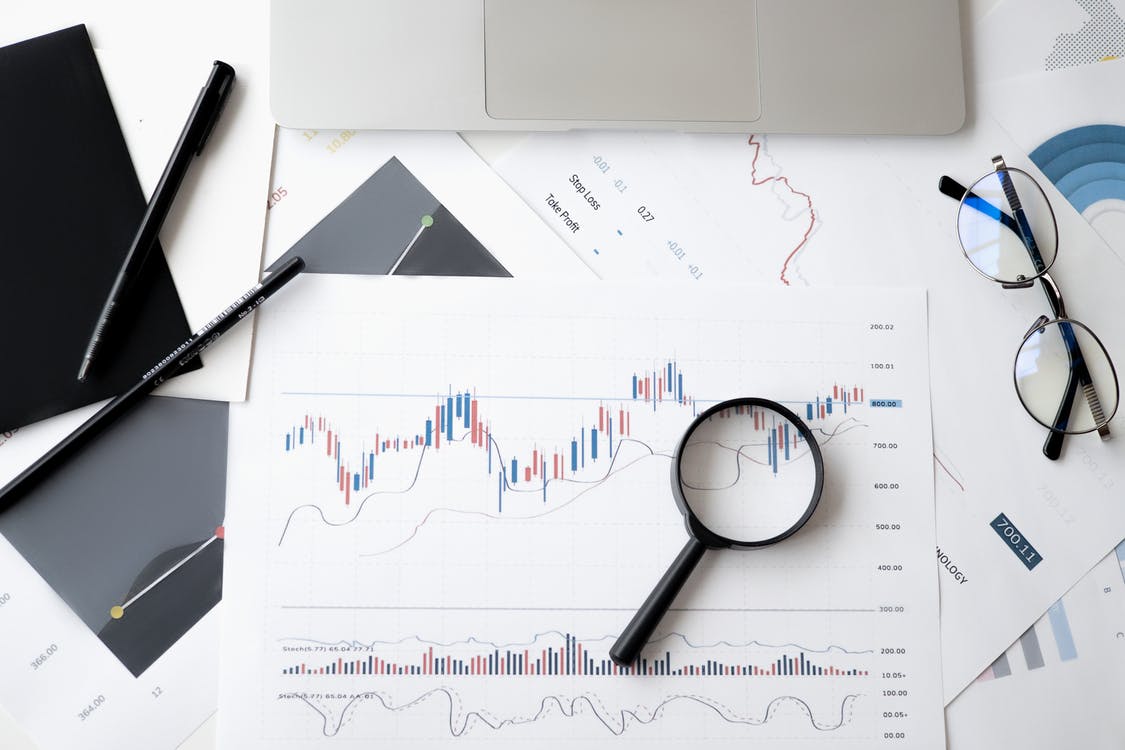 Pre-recorded futures trading courses are a good option if you're busy and can't commit to a set timetable. They also tend to be cheaper or even free, as you can access the videos anytime.
On the downside, this style does mean that you can't ask questions or get additional explanations if you don't understand something.
Live Demos
Some futures trading course providers grant students access to a live trading room. For example, Stefanie Kammerman, known as The Stock Whisperer, allows people to watch her trade futures live.
The first month costs $9.95, and after that, it costs $69.95 per month. Additionally, weekly videos with a summary of the instructor's best trades are sent out.
Community
Being part of a community of fellow students who can offer support and guidance is always beneficial for any futures day trading course. For instance, Reddit users often share trading tips and rate resources such as YouTube videos and books. Other online forums are also great places to connect with like-minded futures traders.
Teaching Support & Mentoring
It can be challenging to evaluate your own day trading performance, especially if you're new to the field. Mentors or course leaders should be able to provide professional advice and identify any significant mistakes you may be making.
Some futures trading courses provide continued support, including mentors to assist you in your trading venture even after the initial series of sessions have ended. This can be beneficial since it's easy to fall into bad habits.
Some day trading schools also allow you to revisit key lessons to stay up to date on new developments in the futures trading industry.
Types Of Content
The delivery method of courses can make a significant impact. Day trading schools may offer courses online or sessions that can be accessed as personal consultations or group sessions. Other futures trading courses are audio-only, which may appeal to some investors.
Video futures trading courses are generally more popular. However, it's crucial to consider how you can watch them – is it only available on desktop or can you watch them on your phone?
The accessibility of the content will suit different traders' needs.
While watching live trading demonstrations can be insightful, simulators are also a great tool to practice. Fortunately, courses from the likes of CME Group offer a proprietary trading simulator.
Gaining an understanding of futures markets can also be achieved from textbooks, often at a small cost compared to the price of in-depth online courses.
Red Flags
Anyone can offer a course nowadays, so when reviewing providers be aware of a few signs that could suggest someone is a fraudster:
Secret market tricks
The promise of huge returns
Urgent sign-up requirements
Free "offers" on "expensive" courses
Pros Of Futures Trading Courses
There are several key benefits of registering for a futures trading course:
Good for beginners
Practice using simulators
Risk management techniques
Learn from experienced traders live
Experienced traders can learn new strategies
Cons Of Futures Trading Courses
There are also some drawbacks to signing up for futures trading courses:
Providers can be expensive
Some online scams circulating
Good courses are time-consuming
Final Word On Futures Trading Courses
Quality futures trading courses can provide new investors with a solid understanding of key markets and strategies.
For more experienced investors, futures trading courses can help develop advanced skills with live demos and simulations.
Be sure to read customer reviews before signing up and be aware that free courses may offer sketchy advice.
FAQ
Are There Free Futures Trading Courses?
Yes, there are several free courses out there, particularly on YouTube. Bullish Bears free online futures trading courses on e-mini futures and micro futures strategies can give you the building blocks on how to become a successful investor.
What Are The Best Futures Trading Courses For Beginners?
Simpler Trading's Intraday Futures, Currencies, and Commodities Trading Expert and Statistician offers a one-hour crash course in futures day trading.It is designed for traders of all levels.
Udemy futures trading courses are good for beginners too – they last between 5 and 20 hours and are reasonably cheap.
What Are The Best Futures Trading Courses For Advanced Traders?
Jake Bernstein, TRADEPRO Academy and The Stock Whisperer are great online courses for traders who are more experienced and are looking to refine their skills.Prices can vary significantly so head to the respective website for more details.
Can I Take A Crypto Futures Trading Course?
Yes, there are crypto futures trading courses available online.