OmniTrader is a third-party automated trading tool created by Nirvana Systems and provided as a way to integrate algorithmic trading strategies into forex, CFD and equity trading systems. The platform has a range of package levels and advanced features, providing a useful service to traders of all experience levels. This 2023 OmniTrader review will explore the full range of features offered, alongside the software's pricing structure, customer support, login and more. Could OmniTrader unlock the next level in your forex trading career?
OmniTrader can be manually integrated with a range of brokers and platforms, though there is an automated option available with Interactive Brokers.
About OmniTrader
OmniTrader is one of three trading platforms and third-party software packages offered by Nirvana systems. Nirvana Systems is an American trading software company that's been in operation for over 20 years. Today (2023), the platform connects traders to markets all over the world, from South Africa to India, the UK and Australia.
OmniTrader specialises in automated trading software, the popularity of which has risen considerably over the last decade.
Some reports estimate that between 70 and 80 per cent of all trades executed on U.S stock exchanges today are automated.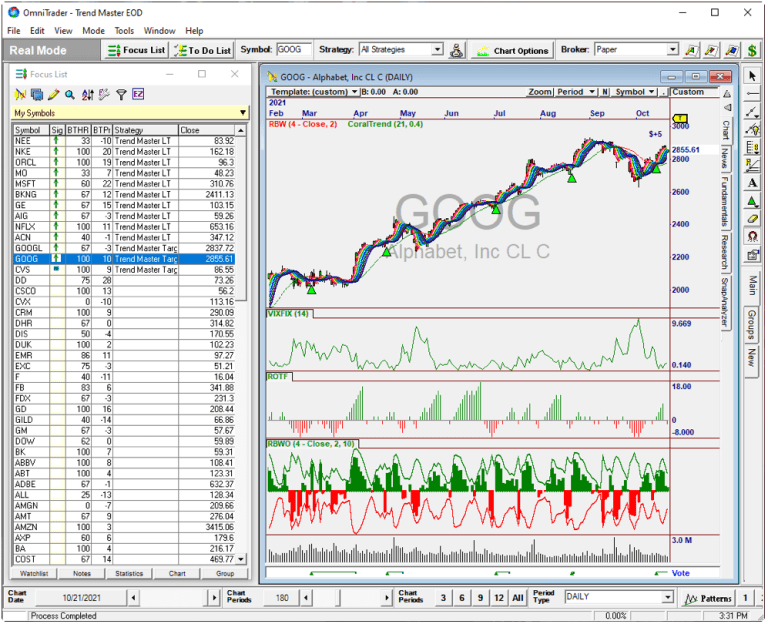 OmniTrader offers a suite of package options, catering to investors with a range of experience levels. The software is available for use on desktop devices, compatible with both Windows PC and Mac devices.
What Is An Automated Trading System?
An automated trading system – also known as a mechanical or algorithmic trading system – like that offered by OmniTrader, enables traders to identify a set of rules for both entries and exits that can be automatically executed. The popularity of automated trading has continued to increase in recent years as market speculators seek more efficient ways to execute trades and open and close positions.
The popularity of automated trading can, in part, be attributed to its time and energy-saving rewards. It does, however, require an astute understanding of the market and factors at play. An over-reliance on automated strategies can lead to missed opportunities and capital losses.
Features
OmniTrader's value lies in its automation. The platform automates the process of identifying opportunities, as well as presenting key technical factors to help you determine the best of those opportunities. The platform's primary features include:
Scanning – OmniScan offers dozens of pre-loaded stocks scans.
Charting – users can use line studies to spot trends, including support/resistance lines, Fibonacci retracements and more.
You can also set alerts to be notified if a trend line is broker or support has been penetrated.
Advanced Charting – create charts in any timeframe and filter chart noise.Non-time-based charts (NTB Charts) are also available.
Automatic Chart Patterns – chart pattern recognition software enables you to find trends that are poised to move.
Analysis – quickly define conditions you are looking for to enter or exit a trade with comprehensive analysis tools.
Backtesting – test your strategies and algorithms on historical data to evaluate strength and performance.
Simulation – use advanced trading simulators to practise trading in any market.
Broker Tools – trade your charts directly with brokers.
Game Mode – test your technical analysis on a hotlist asset without knowledge of the underlying security
OmniTrader also tracks and manages your trades automatically, reducing the time investment required from traders to monitor trades.
Price
OmniTrader offers three subscription packages.Each of the options can be purchased via a one-time annual payment or a monthly subscription.Details on the 3 packages can be found below:
Access 150 indicators, automated trading, chart pattern recognition, support and proprietary strategies.
Real-Time – $99/ month or $995 OTP – in addition to the features offered with the End Of Day subscription, clients will also have access to real-time streaming data, including tick and intraday time frames, all major US equities, indices and ETFs.
Trader Pro – $149/ month, $1,495 OTP – custom indicators and stops, OmniLanguage for custom programming, automated trading with the OmniPilot add-on.
Data will be charged at an additional fee.
To cancel your subscription, head to the Accounts page on the website or get in touch via email or live chat. All subscriptions are non-refundable.
OmniTrader Forum
The OmniTrader platform supports several collaborative forums that are accessible via the website or client portal. You will need to be an account holder in order to access them. Forums can be a valuable source of information, with threads covering a range of topics that include strategies, technical support, features and general discussions.
The automated trading platform offers two forums; OmniTrader forum and OmniTrader Pro forum. Forums are self-moderated by the community.
Support
If you have any issues or questions about the software tool, get in touch with the customer support team via:
There is a live chat feature available in the lower-right corner of the website.
The platform also runs a popular Facebook, Twitter and YouTube.
Additional Features
The platform once offered clients educational resources in the form of online classes at OmniTrader University but it appears that the courses are no longer available.The most recent course listed on the website is dated 2014.The courses seem to still be available for purchase but we would not recommend doing so.The fee is significant and the material may be outdated.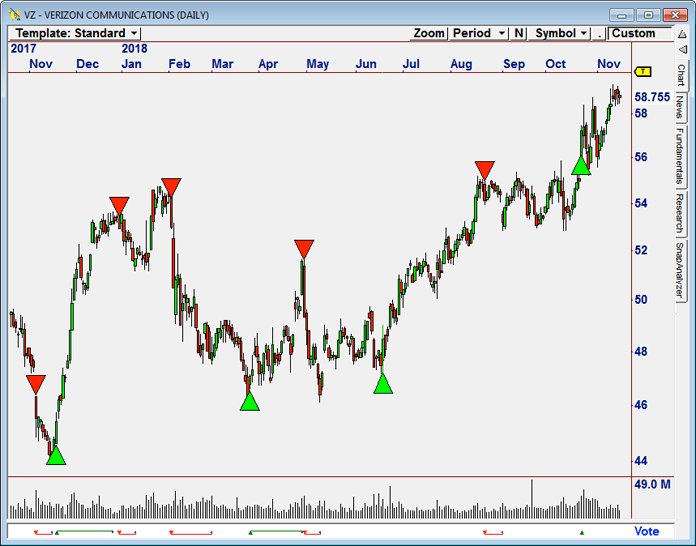 Advantages
Flexibility
Quick set up
Range of plugins
Robust market scanners
Helpful customer support team
Good value on software and data
Lots of indicators and prebuilt systems
Disadvantages
Our review has found some concerns about the legitimacy of the platform.The website is basic and offers only the bare minimum in terms of insight into the platform, the company and its operations.There is also some negative sentiment online associated with the company, with some suggesting the platform is a scam.
In terms of the platform's features, there are further shortcomings:
Not 64bit native
No demo or free trial
No third-party plugins
Back-testing reporting is basic
Standard canned signals can be misleading
Data feed is not as robust as some of the more premium data options
In light of the above, we would suggest taking precautions if using OmniTrader.
Contact the team, only invest a small sum initially and report any concerns, should they arise.
Final Word On OmniTrader
Overall, although OmniTrader appears to offer a comprehensive range of options, advanced features and flexibility – we do have some security concerns.
Given the number of companies offering automated trading software, including major, free trading platforms like MT4 and MT5, this review would recommend that you opt for one known to be well established, such as eToro, Plus500, IG, TradeStation, Interactive Brokers or MetaStock.
As well as comprehensive features, flexible packages options and advanced tools – you also have peace of mind that your funds are held in segregated accounts.
FAQ
Where Can I Purchase The OmniTrader Platform?
Head to the OmniTrader website, where you will find a full cost breakdown for each of the packages offered. If you have any questions, get in touch with the support team, who will answer any queries you might have.
Is OmniTrader Suitable For Beginners?
Yes, the automated features make it a good option for those that are new to trading.
It is also reasonably priced.
Although the basic offering does not offer as much in the way of data, it is enough to get going with.
Which OmniTrader Package Is Right For Me?
Choosing the right subscription package is key and it will depend on several factors, including price and experience level. If you are an advanced trader that is looking for maximum insight, the premium packages are probably a better fit. Conversely, if you are just getting started, the basic package is probably your best bet.
What Is The OmniTrader Forum?
There are two forums offered by the platform, the OmniTrader Professional Forum and the OmniTrader forum. On each, you will find a range of threads that span a range of topics, from feature requests to technical support and FAQs.
Is OmniTrader Available For Free Download?
To access OmniTrader software you will need to purchase a subscription.