Theta is an Ethereum based cryptocurrency that powers the network behind a decentralised video streaming platform. The intent is to revolutionise terminals such as YouTube through a peer-to-peer delivery system where users relay videos and share their bandwidth in return for Theta fuel tokens. The company has over 2 million users and is growing quickly.
This review explains how to start day trading Theta, from the Validator and Guardian node system to wallets, strategies and price predictions in 2023, 2025, and 2030. We also list the best brokers for trading Theta.
History
Theta was launched by Mitch Liu and Jieyi Long in 2018 following a $20 million private token sale. The project is to build a decentralised video streaming platform powered by a global network of computers that rewards users with tokens.
The company has seen a rapid increase in interest from investors which helped to add over 1,000% to its price in 2020. Theta advisors include Steve Chen, co-founder of YouTube and Justin Kahn, co-founder of Twitch. Twitch now allows its users to earn tokens for sharing their bandwidth.
Another strategic partner of the project is Samsung. The Theta platform will be included on all new Galaxy phones, which could lead to another increase in price.
How Does Theta Work?
The blockchain is an ERC20 compliant decentralised video streaming network.
This means the Theta token can easily be utilised on any Ethereum based wallet.
There are two cryptocurrencies native to the Theta network:
Theta token – The token is used to stake as a Validator or Guardian node, to produce blocks, and to take part in the protocol's governance. There is a limited supply – there will only ever be 1 billion tokens in circulation.
TFUEL – TFUEL is the main utility token on the Theta network. Individuals are incentivised to share their bandwidth to earn TFUEL. Users can then use TFUEL to unlock premium content, send donations to streamers, or send virtual gifts.
The end-to-end infrastructure intends to resolve many of the problems inherent to the highly centralised video streaming industry such as buffering, low-quality and the lack of reach across the world. Theta allows its global network to monetise their spare bandwidth and computing power by relaying videos.
The network is powered by three groups, known as nodes:
Validator – Validator nodes are companies that stake the token for the ability to carry out transactions and build blocks on the network. Current validator nodes include Samsung and Google.
Guardian – Guardian nodes ensure the accuracy of transaction blocks proposed by validator nodes. To become a guardian node, you need to stake at least 1,000 Theta. You will also need to have at least 1 TFUEL in your wallet staking app to pay the transaction fee.
Edge – Edge nodes are users who are rewarded with TFUEL for sharing their bandwidth and relaying video streams.
Theta Trading Chart
How To Buy Theta
There are two ways to buy the crypto:
Crypto exchanges – Some exchanges allow users to buy Theta tokens in exchange for GBP, USD or other fiat currencies.
For this, you will need a personal crypto wallet.
Several exchanges offer online wallets but these are often the target of crypto hackers, so if your strategy is to hold Theta for an extended period, your best option is to go for a hardware wallet.
These wallets store your crypto offline in cold storage which makes it harder to access for hackers.
Theta also offer its own software wallet, which now supports Ledger and Trezor devices, and is available to download for free via PC.
As we have seen with Bitcoin, Ethereum and other altcoins such as Filecoin and Cardano, investors in Theta may benefit if the project grows over the next 5 years.
Online brokers – Brokers allow users to interact with Theta using speculative financial instruments such as CFDs.
This allows traders to generate profits without owning the asset by taking long or short positions and using leverage to maximise returns.
This is a shorter-term strategy versus holding but the volatility of the crypto market allows traders to make daily gains.
Some of the most popular brokers trading Theta are:
Binance – Trading with BTC, USDT, BUSD, BNB, ETH and EUR
Gate.io – Trading with USDT
Bithumb – Trading with KRW
Kucoin – Trading with USDT
Note, Theta is not yet supported by Coinbase, Kraken or eToro.
Price Predictions
Theta is one of the leading cryptocurrency projects with a market cap of over $11 billion.
It's looking to revolutionise the extremely lucrative video streaming industry and has powerful partners such as Lionsgate, Sony, Google and Samsung. This puts Theta in a much better position than similar projects such as LivePeer.
Theta reached a low of $0.40 in April 2020 before quickly appreciating and its live price has reached close to $9. The overall value of the crypto may increase over the next 5 years as the project is launched on Samsung phones and other devices. Furthermore, the volatility of the coin also makes it an attractive option for day traders.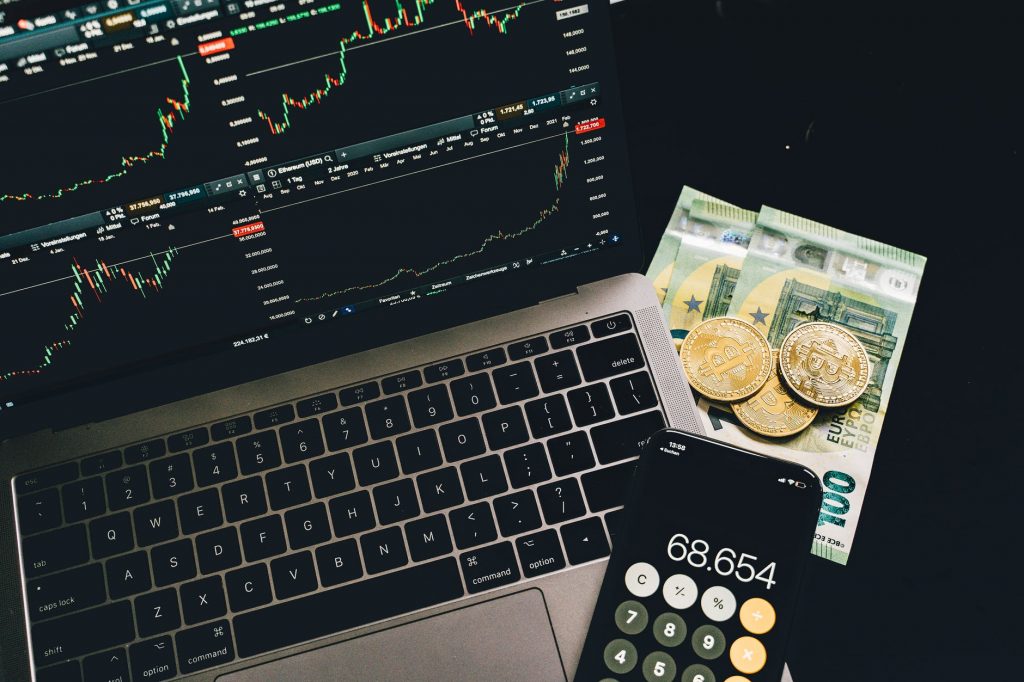 Trading Tips
If you are interested in trading Theta, here are some important tips to keep in mind:
Timing – If you are a day trader interested in making short-term investments, the point at which you enter the market can significantly affect your bottom line. The crypto market is extremely volatile and can fluctuate massively in a brief period. Keep up to date with the latest crypto fuel news to stay abreast of developments. For long-term investors, the point at which you enter the market is less important. You stand to make profit if the project grows in popularity.
Charges – Currently, Theta is only available on a limited number of platforms. This will likely increase in the coming years.
Be sure to compare each broker's charges and make a careful decision based on your trading strategy. However, do not compromise on the quality of service. Reliable platforms and adequate customer service are principal qualities of a good broker.
Security – Choose a reputable broker with adequate security services. Crypto assets are not always covered by financial compensation schemes so it's best to find a broker that offers its own insurance policy that reimburses users for any security breaches. Measures such as two-factor authentication (2FA) and Know Your Customer (KYC) are also important to protect users from fraud and money laundering. If you are a long-term investor, make sure to move your tokens to a private wallet. Hardware wallets are the safest option to protect your cryptocurrency.
Leverage – Day traders can take advantage of Theta's volatility by trading derivatives and using leverage to maximise profits. However, it is important to implement the correct risk management strategies as using leverage can also multiply losses.
Final Word On Trading Theta
The Theta blockchain is an up-and-coming decentralised video delivery network and cryptocurrency with a market cap of over $11 billion. With huge investors such as Google and Samsung on its side, the crypto may be a profitable option for long-term investors. The volatility of the token's price can also be exploited by day traders looking to make short-term profits.
Having tokens in your wallet also has rewards: Theta does weekly airdrops, releasing TFUEL, discounts and other freebies which can be claimed by official users and token holders on Binance, UPbit, Bithumb, Gate.io, DigiFinex, or Huobi.
FAQ
Is Theta A Good Investment?
Theta is looking to revolutionise the video streaming industry and is backed by powerful investors like Google, Samsung and Sony.Users stake tokens to create blocks on the network and earn TFUEL as a reward for sharing bandwidth.Its market cap is currently over $11 billion and its value may increase as the network is added to Samsung phones and other platforms.
Where Can I Buy Theta?
What Is A Guardian Node?
The Theta network is powered by three groups, known as nodes.
Validator nodes are companies such as Google and Samsung that stake the token to carry out transactions and build blocks on the Theta network.
Guardian Nodes ensure the accuracy of transaction blocks proposed by validator nodes.
To become a guardian node, you will need to stake at least 1,000 Theta.
Edge nodes are users who are rewarded with TFUEL for sharing their bandwidth and relaying video streams.
Can I Make Money Trading Theta?
Theta's value on the cryptocurrency market is extremely volatile in the short term which arguably makes it an ideal candidate for day traders looking to profit from erratic price swings.
Where Can I Read More About Theta?
There are many sources for up-to-date information on Theta including Coingecko and Coinmarketcap.com. There are also large communities of day traders on Reddit which regularly exchange tips and tricks.