The rising popularity of cryptocurrencies has brought with it a host of interesting DeFi projects. A leading token provider is Yearn Finance: used for yield generation, aggregation, and insurance on the Ethereum blockchain. The platform essentially allows users to boost their crypto earnings. In this article, we explain what Yearn Finance is, how it works and where to get started.
What Is Yearn Finance?
Yearn Finance had its launch date in July 2020. The gateway is designed to make interactions with commonly used DeFi ecosystems as simple as possible, whilst also capitalising on respective cryptocurrencies.
The platform primarily provides automated yield farming strategies, offering some of the best returns on the Ethereum blockchain. The website offers a slick dashboard to manage holdings and view stats.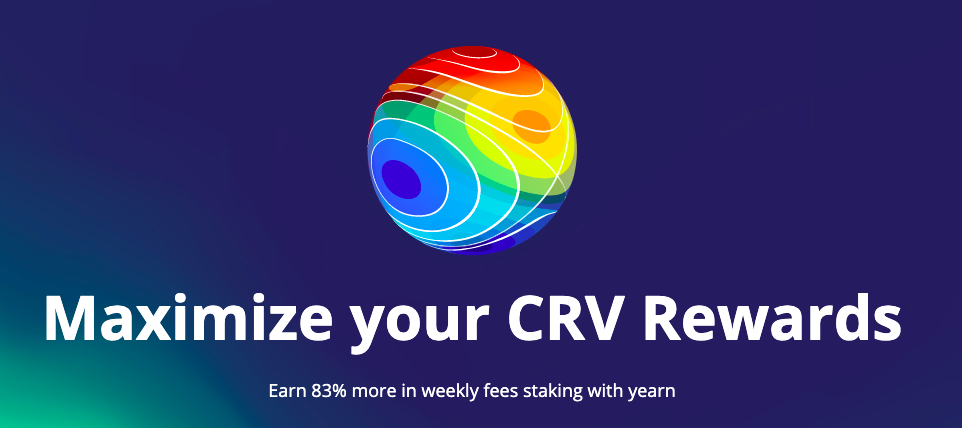 Yearn Finance also has its own crypto coin, known as YFI. The token helps automatically move user funds between other leading DeFi projects, including Dydx, Aave and Compound.
The platform makes money by charging withdrawal fees in addition to gas subsidisation fees, similar to competitors.
Today, more than $685 million worth of digital assets is staked in Yearn Finance.
Features
Coined the 'Bitcoin' of DeFi by some users, Yearn Finance offers multiple features to aid your crypto portfolio.
It is made up of vaults and most commonly used to maximise APY (annual percentage yields) of digital currencies deposited into DeFi systems.
This ecosystem principally revolves around the Yearn Finance token, but its assets extend beyond that.
Ytrade.finance – permits customers to go short or long on stablecoins with 1,000x leverage
Yswap.exchange – allows users to manually deposit their funds between various DeFi protocols
Yliquidate.finance – handles flash loans, using them to liquidate funds from Aave
Iborrow.finance – facilitates tokenising debt in other protocols through Aave, so additional DeFi protocols can still be utilised
Vaults is particularly popular among users and allows clients to hold an asset they like, such as Bitcoin, while also earning yield on it. Simply connect your digital wallet and head to the Vaults section to get started.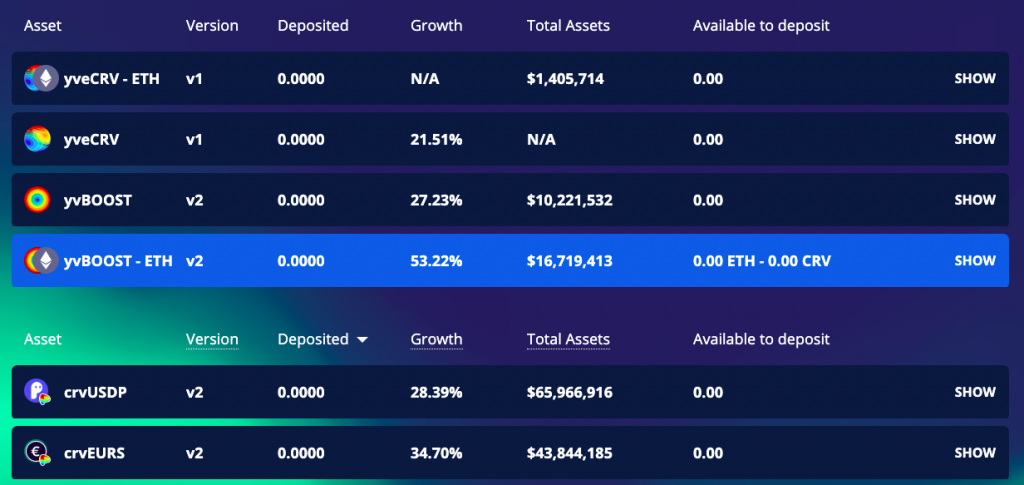 Benefits
Yearn Finance has been pegged as one of the fairest launches since Bitcoin – anyone could access the crypto and all at the same prices. Instead of following an Initial Coin Offering (ICO) model, YFI allowed its users to participate in the protocol with a new price for each new coin: helping the project to build rapidly.
Each user also has an influence over the network by holding the governance token.
The platform itself is easy to navigate and has one of the most active communities in the DeFi space. New starters can interact with and learn from seasoned investors in the blockchain space.
Drawbacks
Set up by Andre Cronje, some argue Yearn Finance relies heavily on Andre's influence, who hinted that he may leave the DeFi space in 2021, meaning the price of YFI tumbled. The result is uncertainty around the future of the blockchain gateway, affecting not just the value of the token, but also the longevity of the different protocols and features offered.
Security
The decentralised finance space is still emerging, bringing with it a series of safety concerns. Cryptocurrencies are currently the subject of regulatory scrutiny, threatening the stability and future of leading tokens like Bitcoin.
Then there is the website itself, which makes no guarantees and provides limited information on the owners and management team. Yearn Finance is also relatively new – starting in 2020, so it's hard to say where the crypto platform will be in 5 or 10 years. As a result, it's important users go into Yearn Finance with their eyes open to the risks.
Customer Support
Yearn Finance can be contacted should you encounter any issues. They have an active community forum where proposals can be voted on. They are also active on social media, including Discord, Twitter and Medium. They also have a Bug Bounty program to help resolve issues.
Go to the Yearn Finance website to get in touch.
How To Use Yearn Finance
Open an online account – open an account with a crypto broker that supports the coins you want to invest in. Submit the necessary information, personal details, and get yourself set up.
Buy a wallet – Most investors will hold tokens in a hardware or software wallet to minimize risk.
Get started– once the wallet is set up, you can link it to Yearn Finance to access the different services.
Final Word On Yearn Finance
Yearn Finance helps facilitate access to a range of DeFi protocols and offers an emerging token in YFI. The active blockchain community is a great forum for aspiring traders and offers opportunities to generate additional returns from their crypto holdings. Whether or not DeFi protocols will thrive in the long term, it's hard to say, however, their growth thus far was certainly influenced by YFI.
FAQ
Is Yearn Finance Safe?
Trading cryptocurrencies is notoriously volatile and blockchain projects are risky. As a result, it's difficult to guarantee the safety of Yearn Finance.
We would only recommend investing what you can afford to lose.
Is Yearn Finance Legit?
Yearn Finance is a legitimate website and an emerging token.YFI can be traded on multiple exchanges, including Binance, and the network offers automated yield farming strategies.
Is Yearn Finance A Good Investment In 2021?
For aspiring crypto investors, Yearn Finance may be worth adding to your trading portfolio.Make sure you undertake careful technical and fundamental analysis before you buy and sell YFI.
Is Yearn Finance A Cryptocurrency?
Yes, Yearn Finance has a crypto token called YFI with 30,000 coins in supply.It is among the top 40 crypto tokens with a market capitalisation of over $685 million.