This creates opportunities for traders to profit from fluctuations in the AUD/MYR exchange rate.
In addition, the AUD/MYR is a popular currency pair among traders due to its high volatility and potential for profit.
Factors Affecting AUD/MYR
There are several factors that can influence the AUD/MYR exchange rate, including:
Economic Data – Economic indicators such as GDP, inflation, and employment data can have a significant impact on the value of the AUD and MYR.
Commodity Prices – As Australia is a major exporter of commodities such as coal and iron ore, changes in commodity prices can affect the value of the AUD.
Political Events – Political instability and changes in government policies can also influence the exchange rate.
Top Brokers for Trading AUD/MYR
If you're looking to trade the AUD/MYR currency pair, it's important to choose a reputable broker with competitive spreads and reliable execution.
Some of the top brokers for trading AUD/MYR in 2023 include:
IG
Forex.com
CMC Markets
Pepperstone
By selecting a reputable broker and staying informed about the factors that influence the AUD/MYR exchange rate, traders can potentially profit from this popular forex asset.
The AUD is also uncommonly counter-cyclical and volatile.
As a result, there is plenty of pip movement and opportunities to profit from steep price fluctuations.
Related to commodity prices – Both AUD and MYR are driven, in part, by the price of commodities.
Malaysia is an exporter of oil and natural gas, so the Ringgit has some correlation to commodity prices.
The strength of the AUD is also closely tied to its exposure to Asia and the commodity cycle.
AUD is a popular alternative for traders looking to go long on commodity exposure and/or Asian demand.
Availability of resources – Economic data that you can use to help with an AUD v MYR 30 days forecast, for example, can easily be found online, for free.
Australia's Bureau of Agricultural and Resource Economics and Sciences (ABARES) produces regular reports on crop planting, weather, harvests, mine output, and money in metal prices, all of which can affect the AUD exchange rate.
Technical analysis today is also easier than ever before.
This is because you can analyze graphs and candlestick charts with customized indicators and sophisticated trading tools.
AUD To MYR History
The Ringgit has been Malaysia's official currency since 1975.
Originally, MYR was pegged to the USD, but over time the peg was removed.
It was then reinstated in 1997 when Asia suffered a financial crisis.
Because of the surge in capital outflows during the crisis, trading Ringgit outside of Malaysia was banned.
Today, the peg to the US Dollar has once again been removed and the Ringgit is now floating against many large world currencies on the forex market.
The Malaysian central public bank, the Bank Negara Malaysia (BNM), typically aims to keep the MYR exchange rate down instead of supporting it. However, the MYR has weakened in recent years due to Covid-19 and political uncertainty. Interest rates were projected to rise up to 3.2% in 2022.
MYR accounts for approximately 0.1% of daily turnover in the forex market and ranks 34th in trading activity among the world's currencies.
The Malaysian Ringgit is composed of 100 sen and is issued in denominations of 1, 5, 10, 20, 50, and 100. The 500 and 1,000 denominations are not usable, although some are still in circulation.
Note, the AUD/MYR reached an all-time high of 3.44 in July 2017; and an all-time low of 2.15 in October 2008.
The Malaysian Economy
Malaysia has successfully reduced extreme poverty and increased prosperity for its citizens. Its goal is to become a high-income and developed nation while ensuring that everyone can live well.
The currency plays a crucial role in its development and understanding the drivers will assist in making informed decisions when investing in the AUD/MYR.
Malaysia exports significant amounts of palm oil products, exporting the second greatest volume after Indonesia.
The country used to rely on the production of agricultural export commodities and minerals, but now it relies on manufacturing and services.
The Malaysian economy is currently the fourth largest in Southeast Asia after Indonesia, Thailand, and Vietnam.
It is the world's 37th largest economy.
Economic downturns in recent years have severely impacted the country's investments.
The Covid-19 pandemic has caused a 'double-dip' recession, but Malaysia's economy remains competitive and diverse, with high-tech products worth over $90 billion in exports. The country is rich in natural resources such as minerals, forestry, and agriculture, with petroleum being the most valuable. Tobacco, pineapples, pepper, cocoa, timber, and rubber are also essential to the economy's health.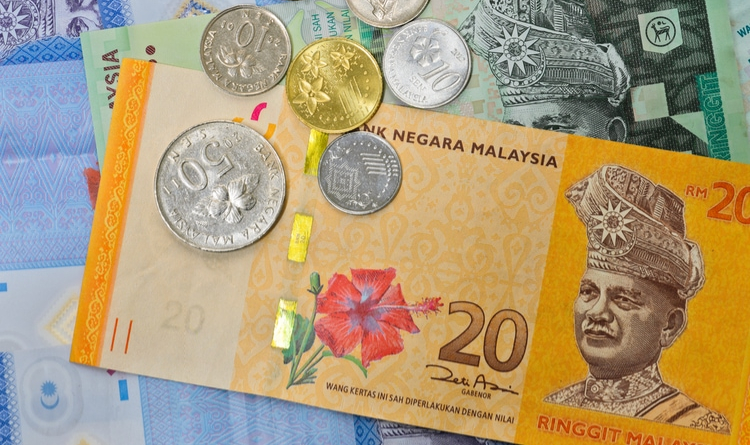 The Australian Economy
To trade the AUD/MYR effectively, understanding the Australian economy's makeup is crucial.
Australia is the 13th-largest economy in terms of GDP measured in U.S. dollars.
Over 2% of the GDP is tied to agriculture, with much of the output going outside the country.
Mining, including energy, represents 11.5% of the GDP, with a heavy emphasis on nickel.
The AUD is popular among forex traders due to geology, geography, and government policy.
Geology has blessed Australia with natural resources such as oil, gold, diamonds, iron ore, uranium, nickel, and coal. Its geography makes it an ideal trading partner for fast-growing Asian regions that have high demand.
The country also has a stable government and economy, a lack of intervention in the currency markets, and a Western approach to business.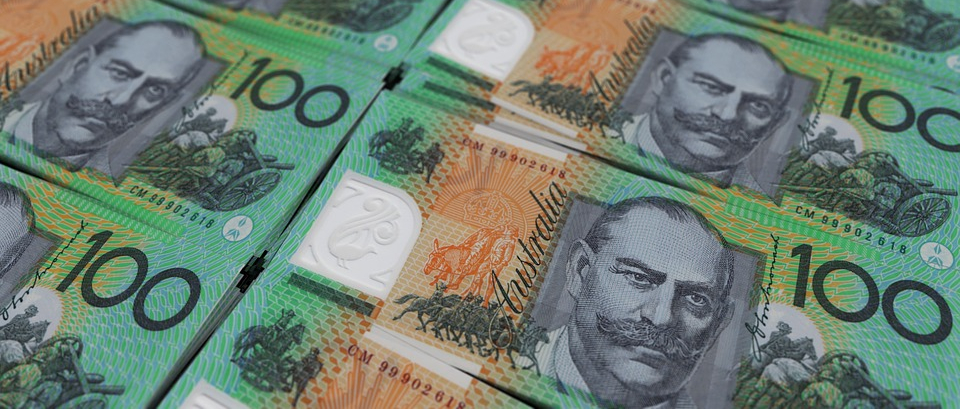 Factors Driving MYR Value
Several key factors impact the MYR exchange rate:
The cost of borrowing – Bank lending in Malaysia reached a record low of 3.40% in 2021. It had since slightly increased to 3.478% by March 2022.
The flow of capital into and out of the country – In the long-term, Malaysia's capital flows are projected to trend around 7800.00 Million MYR in 2023.
The flow of exports and imports into and out of the country – Malaysia has a diversified export base, which includes natural gas, electrical appliances, electronic components, and palm oil.
The merchandise trade balance – Malaysia's trade balance by April 2022 was 23.5 billion MYR, a 20.4 billion MYR increase from the same month a year ago.
This is 0.8 billion MYR above predictions.
The long-term and short-term interest rate differential – Interest rates in Malaysia have been held at a record low of 1.75%.However, recent geopolitical events have pushed the projection to 2.2% and 3.2% in 2022.
The rate of inflation set by the Bank Negara Malaysia – Bank Negara Malaysia (BNM) is responsible for managing monetary policy in Malaysia.
The policy of the central bank is to leverage the MYR bank rate to ensure financial and monetary stability, with price stability being a key facet of sustainable growth. The financial institution strives to maintain balanced inflation rates and stable exchange rates, such as in the case of AUD/MYR.
The relative growth of Malaysia's economy is another factor affecting the AUD exchange rate. In Q1 of 2022, the economy grew by 5% year on year, surpassing the market's expectations of a 4% growth rate. This was aided by rising domestic demand as the country continued to recover from Covid-19 restrictions. The Central Bank has set GDP forecasts between 5.3% and 6.3% for the remainder of the year.
Several key drivers that affect the AUD exchange rate include the strength of the Aussie dollar, major economic data releases, Australia's reliance on exporting to Asia, and various news flow such as employment, interest rates, and government policies. Australia's economy is primarily driven by commodities, with reports on crop planting, weather, harvests, mine output, and metal prices all impacting the AUD.
Regular reports on commodity prices are produced by Australia's Bureau of Agricultural and Resource Economics and Sciences (ABARES). Higher commodity prices can create inflationary pressures in most developed economies.
This can lead traders to have concerns for the health and growth of economies in Europe, North America, and Japan, which can make the Australian economy look favorable. That positions the Australian dollar as a popular alternative for traders looking to go long on commodity exposure and/or Asian resource demand while going short on countries likely to suffer due to higher input costs.
Tips For Trading AUD/MYR

Whether you are trading AUD to MYR or another currency pair, you will want to develop a good strategy to incorporate into your investing plan. This will significantly increase your chances of success when trading forex.

Several popular strategies used to trade forex could be suitable for you, depending on your experience level and personality.

The popular principles listed below are common trading tactics to help you become a successful forex investor:

Keep up to date with news – Day traders, in particular, need to keep up with the latest news and events that could affect a currency's exchange rate, for example, interest rate announcements from central banks.
Set aside funds – Assess how much capital you're willing to risk on each trade and set your risk accordingly.

Events from yesterday can significantly impact AUD/MYR exchange rate forecasts and market outlook.
See our guide to risk management for more tips.
Allocate time for the markets – Online trading takes time. It requires a trader to monitor the FX markets and identify opportunities, which can occur at any time during trading hours. Analyzing average historical 10-year charts, for instance, can also be an excellent way to learn more about the AUD/MYR pair.
Start with small investments – Whether you're a novice or an experienced trader investing in a new currency pair like the AUD/MYR, start small to test out a strategy. Check the current buying and selling rates before taking a position and utilize leverage calculators provided by many top forex brokers.
Minimize losses with limit orders – Utilize stop losses to manage your AUD/MYR trades. If the currency falls below a specific price, the trade will automatically close, ensuring you don't lose more than a fixed amount.
Remain composed – The forex market can be stressful at times. As a day trader, it is particularly crucial to remain calm. Decisions should be based on logic rather than emotions.
Stick to your plan – Preparing a strategy beforehand is critical to becoming a successful day trader.
Don't let your feelings get the best of you and abandon your plan.
Final Thoughts on Trading AUD/MYR
The AUD/MYR forex pair provides excellent opportunities for traders seeking to speculate on emerging markets.
One major factor is Australia's strong economy, driven by industries such as mining and agriculture. Additionally, the AUD is often seen as a "risk-on" currency, meaning it tends to strengthen when global economic conditions are favorable. In contrast, the MYR has faced challenges in recent years due to political instability and the impact of Covid-19, which have weakened its value against the AUD.