The forex bonus was once seen as the go-to promotional tool of online forex/CFD brokers. From no deposit bonuses, to rebates or a deposit match bonus, a new trader had a number of choices to boost their trading capital. Nowadays however, it has been relegated to the fringes of the industry, due to mounting regulatory pressure.
According to the provisions of MiFID II for instance, brokers are no longer allowed to offer any sort of bonus incentives to their clients. Most regulators the world-over have adopted similar stances in this regard.
Still, some brokers continue to offer promotions in certain jurisdictions. Thus the forex bonus has remained part and parcel of the online forex ecosystem. So where can traders still get a welcome offer, and equally – should they take it?
What is a Forex Bonus?
We can best define bonuses in forex as monetary incentives offered to clients, with the goal of encouraging them to perform a certain action. This action can be registration, the achievement of certain trading volumes, or any other objective set by the broker.
Strict conditions apply to most forex bonuses. Brokers set such conditions according to their own needs and preferences.
Typically, brokers aim their bonus deals at traders who deposit less than $5,000.
Some forex bonuses can encourage over trading, or trading beyond a trader's means. It is therefore imperative that traders should understand all the terms and conditions that apply to a bonus, before accepting it.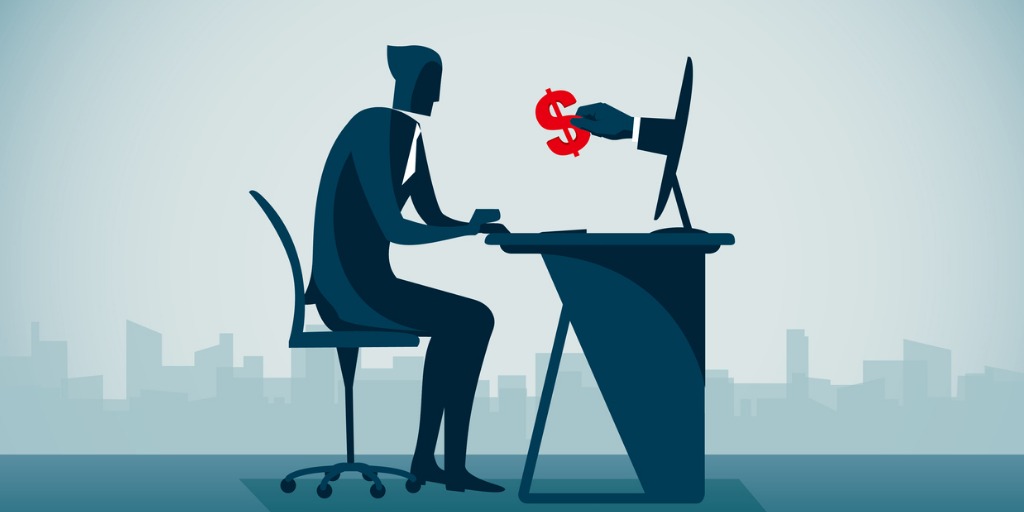 Different Types of Forex Bonuses
Over the years, forex brokers have been very creative with their incentives.Scores of different types of forex bonuses were created, promoted and optimised.
Forex bonuses are as diverse as the creative minds of those cooking them up allow them to be. That said, they can mostly be put into one category or another, based on some key features.
Some brokers hand out their forex bonus without requiring traders to make a deposit. Others might call for a deposit, but offer very lax bonus redemption conditions. Still others dangle attractive bonuses, but torpedo the deal through the fine print, hoping that the targeted clients won't read through that.
No Deposit Bonus
Because of their no-strings-attached nature, No Deposit forex bonuses are some of the most popular promotional deals. Traders and would-be traders love them, because they do not assume any risk through these bonuses.
Brokers typically hand out such no deposit bonus deals with the goal of getting traders hooked on what they offer. The primary goal of every online forex broker is to "usher people in" and get them to start trading.
No deposit bonuses are truly effective in achieving their intended purpose.
Within their own unique category, no deposit bonuses come in several different variations. Some brokers offer free money with the hope that traders will continue trading with real money and offset the cost. These brokers may view no deposit bonuses as effective, albeit costly, promotional expenses.
However, traders cannot usually cash out most no deposit bonuses or pocket any profits resulting from such bonuses. In such instances, the bonus deal is primarily a nominal one, with the sole aim of providing traders with a risk-free opportunity to have a peek inside.
It is said that there are no free rides in life, and this is true for no deposit bonuses, with few exceptions. Always check the turnover requirements to see how realistic they are and whether profits can be eventually withdrawn.
Deposit Bonus
Unlike a no deposit bonus, a deposit bonus requires the trader to transfer real money to their broker account. The broker then awards the bonus money in proportion to the size of the deposit.
The deposit bonus is usually a much more significant deal than a no-deposit bonus, given its mutually beneficial nature. Brokers who adhere to this approach may tie their deposit bonuses to specific conditions, but they do not aim to make it impossible for traders to withdraw these bonuses.
On the other end of the spectrum, brokers may abuse such bonuses.
By imposing unattainable redemption requirements, brokers often use bonus money to tie up the trader's actual deposit.
It is essential to choose your forex bonus from a reliable source, which is why strong regulation is crucial to ensure bonus deals are marketed correctly.
Welcome Bonus
The Welcome Bonus is exclusively available to newly registered clients and can take any form, such as a no-deposit bonus, a deposit "match" bonus, or a turnover bonus.
Moreover, Welcome Bonuses are only available once per household, so if you've been a broker's client for some time, you cannot receive this bonus.
Turnover Bonus
A Turnover Bonus rewards trading activity and volume, which is why it's often frowned upon by regulators as it encourages clients to trade more.
A typical format for this bonus is to trade a particular number of lots per calendar month to receive a specific amount of bonus money.
Since turnover bonuses require traders to "do the work" upfront, they are usually transferred to trader's accounts without any strings attached.
Pending Bonus
A pending bonus is awarded to traders once they meet a specific milestone, such as reaching a particular trade volume or deposit total. However, the terms and conditions are crucial, particularly in the timeframe for meeting these milestones.
Reload Bonus
Unlike the Welcome Bonus, the Reload Forex Bonus is aimed at existing clients of a brokerage.
The award is given to those who reload their account balances through subsequent deposits.
Regulators have expressed concerns about Reload Bonuses as they directly encourage traders to deposit more money.
Reload bonuses are similar to a poor man's first deposit bonus. They are usually smaller in size and may have steeper redemption requirements. Often, they are simply a downsized version of a deposit bonus.
Tradable Bonus
A tradable bonus becomes a part of one's full tradable balance as soon as it is awarded. This type of bonus can be traded and lost.
However, attached conditions may make it impossible for traders to withdraw profits incurred through the tradable bonus. Since it is difficult to keep track of which profit came from which invested funds, it may not be simple for traders to know where they stand with the bonus.
When working as intended though, forex Tradable Bonuses are among the best bonuses available.
Rebates
Forex brokerage clients pay the broker for the services it renders, through spreads and/or commissions. Such expenses cut into one's profit margins. Some brokers offer rebates on commissions and spreads, provided the trader fulfills certain requirements, usually related to trading volume.
Rebates, while apparently fair and quite attractive, also encourage increased trading volumes, presenting yet another problem from a regulatory perspective.
Forex Gifts
Forex brokers reserve the right to give certain clients gifts.
Such gifts range from various gadgets to event tickets and indeed: special bonuses. The broker has even more freedom to set the terms associated with such gifts than with regular bonuses.
It can award them as contest prizes, for trading volume achievements or as the result of random draws.
Forex Freebies
Freebies other than actual forex bonuses can add a great deal of value to the services of a forex broker. This category covers a wide range of benefits, such as Demo trading contests, live contests, raffle draws, and various prize-bonuses.
Education packages (webinars, video libraries, live seminars) are also in this category.
Serious and well established brokerages offer free VPS services to clients they deem worthy. Usually, trading volumes are instrumental in determining who gains access to such a service.
In some cases, intricate, multi-tiered VPS services are offered, mostly from third-party providers.
Brokers also make use of third party signal services, to offer their traders yet another non-monetary incentive.
Obviously, the best services in every category go to those who log trading volumes that the broker deems significant.
Refer-a-friend bonuses reward existing traders who convince their friends to join the broker. The deals are set up to be beneficial for all parties concerned, though – as any other bonus deal – they do leave some room for abuse.
How to Find the Best Forex Bonuses
Finding the best forex bonus is a matter of common sense and some research.
Start by locating a serious and trusted source for bonus information and comparison.
This can be more challenging than simply running a search for "best forex bonus", "forex bonus deals" or some other related keyword.
You need independent forex bonus comparison and appraisal.
Reviews from the most dedicated Forex portals are unreliable.
Your best bet is a page like this one, coupled with feedback left by actual traders. Never underestimate the power of the community when it comes to shedding light on the finer details of various forex bonus deals.
Typical Forex Bonus Conditions
After everything has been said and done, take time to read into the fine print. Here's what the terms attached to a typical forex bonus look like:
– Your first step is to register an account. Fill out the forms and complete the confirmation procedure.
– Make sure you opt for the account type that supports the bonus that you want.
– Some brokers issue bonuses automatically. Most of the time, however, you will have to request it manually.
– You request your $100 Welcome Bonus (for example), on an MT4 Classic account. You are aware that you will have to generate a turnover of $10,000,000 to withdraw it.
– Understanding turnover. While $10 million may seem like a very steep requirement for a $100 bonus, it is, in fact, quite reasonable. Both the opening and closing of your position count towards the turnover.
If you buy 1 lot of EUR/USD at X price and sell it at Y price, your turnover will be (100,000*x)+(1,000,000*y). That will make more than $200,000 on that position alone.
Tossing leverage into the equation, that $10 million does not seem like a distant objective at all.
Profits and losses do not count towards turnover in any way.
– Make sure you understand the validity of your bonus. It may be valid for an undetermined amount of time, or the broker may decide to impose a limit (a few months, a year) in this regard.
– Have your bonus added to your regular balance and withdraw it.
Regulators And Forex Bonuses
Beginning with July 30, 2018, the European Securities and Markets Authority (ESMA) has banned all forms of forex bonuses and gratuities. Brokers regulated under different jurisdictions may still offer such deals.
Thus, MiFID II was born, ushering in a host of strict regulatory requirements aimed at reining in rogue FX operators.
Forex bonuses were not the only variable addressed. ESMA also banned binary options, limited leverage and made the displaying of risk warnings mandatory on all FX websites.
By banning forex gratuities in particular, ESMA aimed to prevent new traders from being suckered into trading. By eliminating this ruthlessly efficient promotion tool from the arsenal of FX operators, the regulator has indeed succeeded in making potential beginners think twice about coughing up their money.
Conclusion
Forex bonuses and gratuities are illegal in EU-regulated jurisdictions. The US markets are mostly off-limits to brokers, so there is not much going on bonus-wise there either.
Keep that in mind when looking for a lucrative FX bonus. The broker that can give you what you're looking for is likely an offshore operator, with a shoddy regulatory background.
---