Forex training courses offer an introduction to the world of currency trading. From online classes to offline mentors, webinars, books, videos, tutorials, and even live workshops – training courses come in all shapes and sizes. But do they deliver? Can they really take your FX trading to the next level? And which forex training courses, if any, offer the best value for money in 2023?
Forex Training Courses 101
The forex market is widely accessible due to low capital requirements, a 24 hour trading window and an abundance of online brokers. For many, it is the perfect way into retail trading. But whilst getting your foot in the door might be easy, it takes more than enthusiasm to trade forex successfully. Thankfully, there are many forex training courses out there to help you. What is not so easy, is discerning which are worth the investment.
In this 2023 guide, we explore syllabuses, ways of learning and how to protect yourself against scams.
Forex Training Course Checklist
When it comes to finding the right forex training course for you, there are a number of things to consider.
Use our checklist to help guide you:
Investment
Forex training courses are an investment both in terms of time and money. It is recommended to work out how much time you have to dedicate to your education upfront, as there is no point in signing up for an intensive course if you do not have the time to complete it. Nowadays, many courses offer flexible learning, making it easier than ever to find a course that can fit around your schedule. Costs should also be considered, as while some courses are free, the best ones carry a fee and often do not come cheap. It is important to work out what you can afford to invest and stick to it. Note that premium courses can cost several hundred dollars a month.
Content
Not all forex training courses cover the same content, so it is important to consider your objectives upfront. For newbies, it is recommended to opt for a course that covers the basics. If you are more experienced or are looking to learn about a specific scalping strategy or automated tool, ensure the course covers the relevant detail.
Learning Style
Each individual has a specific learning style, so finding a course that aligns with yours is key to getting the most out of it. If you prefer in-person sessions instead of video tutorials, choose a course that offers it. Alternatively, if you are quite happy to read through a PDF guide, look for forex training courses that provide them.
Location
Your geographical location will have a number of influences.
First things first, language.
It sounds obvious but if you are looking at US courses but your English is not good, you are making things unnecessarily difficult for yourself.
Secondly, if the course offers live sessions, consider whether they are at a convenient time.
If you are based in Kenya and looking at a Canadian course, you need to factor in the time difference.
You do not want to be tuning into a tutorial in the middle of the night.
Location may also influence content.
For example, courses provided by European platforms or brokers are likely to place focus on the Euro and major European exchanges.
If you are interested in trading the major global currencies, you will find you have more options.
But if you are interested in a smaller market, or a less widely traded currency, it is worth keeping in mind.
Certification
The top forex brokers and courses are certified by a leading regulatory body.
Certification acts as an assurance of quality.
There are a number of regulatory bodies around and they vary according to location, for example, if you are in Seattle, NYC, Houston, California, Los Angeles, or any other city in the USA, you might lookout for a course certified by The Securities Exchange Commission (SEC).
In the UK, look out for brokers and certificates authorised by the Financial Conduct Authority (FCA), and in Europe, the Cyprus Securities & Exchange Commission (CySEC).
Regulatory authorities work closely with governments to regulate online forex trading.
Reputation
Reputation is another great indicator of quality.
Look out for courses recommended by professionals and industry experts. Chances are if it is recognised across the industry then it is a good one. However, do keep in mind that some professionals may be affiliated with certain platforms and so their recommendations may be biased. Make sure to read plenty of reviews before choosing (or dismissing) a course.
The Best Forex Training Courses For Beginners
The forex market can be overwhelming, especially if it is new to you. With new terminologies, technologies and platforms, it can be hard to know where to start. Forex training courses are particularly useful for beginners for this very reason.
Courses are a great way for beginners to gain insight into all aspects of trading forex including data interpretation, risk management and strategies. Specialist knowledge is required to successfully trade forex so it is essential to build a foundation before you start trading. Below are some of our favourite forex training courses for beginners.
ForexSignals.com – comprehensive courses that offer access to mentoring, an engaged trading community and a free 7 day trial. There is a broad suite of educational resources provided including proprietary tools and a live trading room.
FX Academy – the widely acclaimed platform offers free courses suitable for a range of experience levels. They also offer strategy simulators which allow students to learn from example market conditions, risk-free.
However, there is no live trading room available.
Traders Academy Club – offers value for money, training for all experience levels, group mentoring and bonus tools and resources. It is, however, an investment so ensure it is one you can make ahead of signing up.
Whilst these are our top picks for beginners, each of the platforms offer courses suitable for more experienced traders too. To view a full course library, head to their websites. If you have any further questions, get in touch with the customer support team who should be able to provide you with the answers you are looking for.
Free Forex Training Courses
There are many free forex training courses available today. Some of which are better than others. If you do choose to go down this route, ensure the course covers the topics you are interested in, check out reviews and ratings online, and always read the fine print to avoid any nasty surprises.
Free course offers can also be misleading. Often the content is very top line and with very few additional resources available, many find them to be a waste of time. Other courses may offer a free introduction but then charge hefty fees to access the full course.
Another "watch out" when it comes to free forex training courses are scams. Scams are particularly prevalent in the free FX course space due to limited regulation. Beware of any platform that has a dodgy reputation, offers deals that look too good to be true or are not transparent about their fee structure.
Trust your instincts.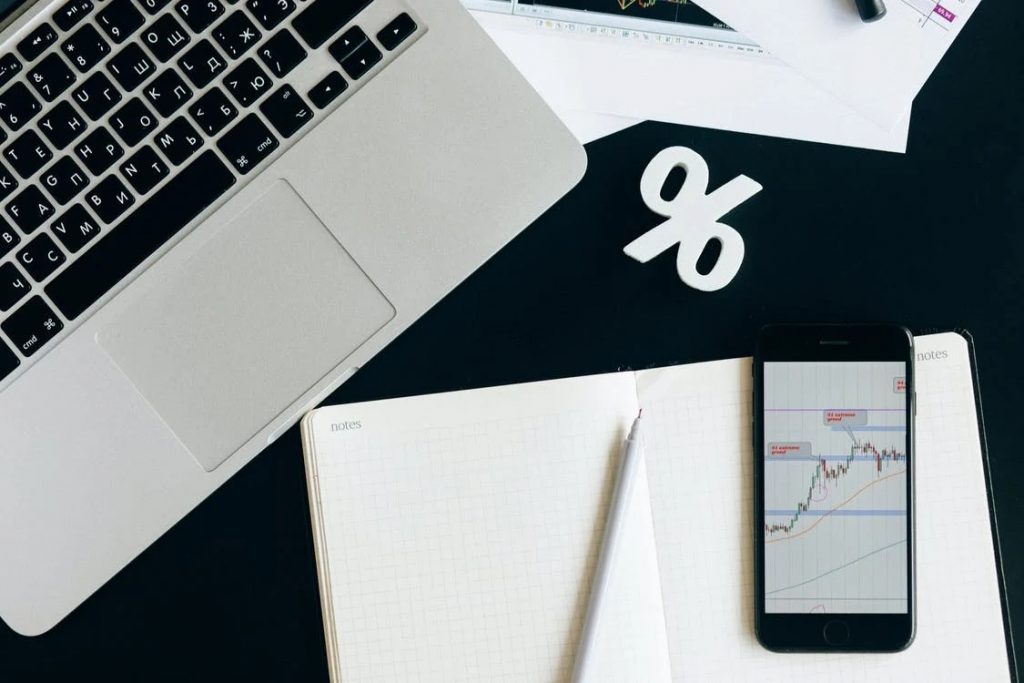 Scams
Unlike the stock market which is highly regulated, the forex market operates more freely. Whilst this has its advantages, it does open the marketplace up to scams and fraudulent operations.
Any website that offers 'guaranteed profits' or 'immediate returns' should be avoided. Whilst tempting, no site can guarantee a return, especially not long-term returns. All companies need to turn a profit themselves after all.
The best way of determining whether a forex trading course is legitimate is to read the terms and conditions, look for accreditation and read reviews.
If you think you have been a victim of a scam, notify your local regulatory body.
Alternatives to Forex Training Courses
 If you decide that forex training courses are not for you, or, if you have not got the resources to dedicate to a full course, you do have other options. There are many distance learning and education resources available today that can help you on your way to becoming a successful forex trader. Some of our top alternative resources include:
Books – there is an abundance of books on forex trading. Whether you are interested in the basics, the USD/GBP pair or a certain platform, there is a book out there that has you covered.
Check out Amazon books for a comprehensive selection.
YouTube – great for one-off masterclasses, virtual forex events or live streams, YouTube is a valuable resource and the best part is, it is all free!
Online Groups – forex communities online are engaged, full of knowledge and for the most part, very welcoming.Communications may be shared via live feed, over zoom, or on forums.
Email – mailing lists are another great way to access resources such as downloadable PDFs, blog articles and notice of industry events and news.Again, they tend to be free.
Final Word on Forex Training Courses
Whether you are based in Singapore, Japan, Jamaica, Qatar, Kenya or India, there is a forex training course out there for you.The best forex training courses today offer a comprehensive 360 on how to navigate the forex market.Many are also flexible and widely accessible.Boost your forex knowledge as well as your confidence; quickly, easily and sometimes, for free!
FAQ
Are There Forex Trading Courses Near Me?
Wherever you are in the world, from India to Zimbabwe, Malaysian, Australia, South Africa or Canada – there are forex trading courses available to you.
Find some of our top picks above.
How Long Is A Forex Trading Course?
It depends on the course. Some courses last 7 days whilst others are 30, 60, 90 days, or even 6 months. Structures are often flexible, allowing traders to fit it in around their own busy schedules.
Can I Learn Forex Trading Online?
Yes, with so many forex training courses available today it has never been easier to get started. Check out our checklist above to help guide you.
Are Forex Training Courses Free?
There are some free forex trading courses around but tread carefully.