Interactive Brokers published important user information for December 2021, revealing that Daily Average Revenue Trades (DARTs) decreased by 20% compared to the previous month. Approximately 2.3 million DARTs were completed on the trading platform, a 3% drop compared to December 2020.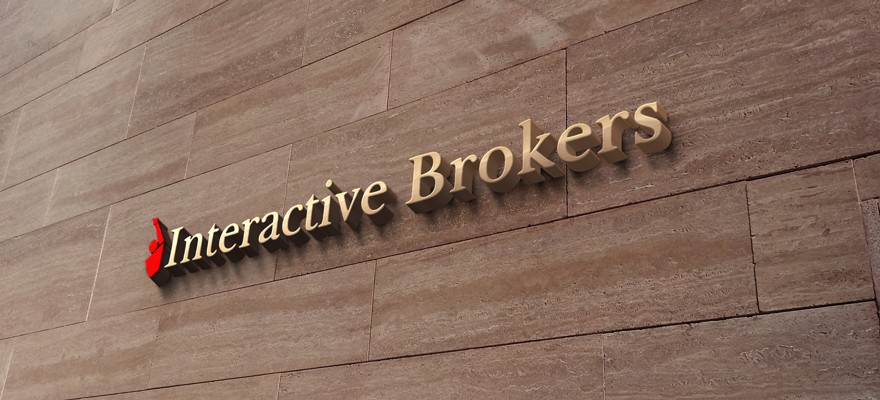 Key Metrics
However, Interactive Brokers ended the year with 1.68 million live accounts, a 2% increase compared to the previous month and a 56% increase compared to the same period last year. The established trading brand also reported 30% higher client equity versus the prior year at $273.8 billion, with the client margin loan balance increasing by 40% to $54.6 billion. Trader credit balance came in at $87.1 billion, a 12% increase on the same period last year. The average commission charged on the platform was $2.37, which includes exchange, clearing and non-trading fees such as regulatory charges. The company believes exchange, clearing and regulatory costs represented around 55% of futures commissions.
Service Updates
Interactive Brokers has been a major player in the retail trading space for several decades.
The brand's success is partly because of its commitment to refining its suite of trading services. The firm recently introduced cryptocurrencies on its trading platform and launching a tailored mobile investing solution.
About Interactive Brokers
Interactive Brokers is active in more than two dozen countries and offers access to 100+ financial assets spanning stocks, forex, futures, options, bonds and ETFs, among others. Clients can manage trading positions and conduct market analysis using the TraderWorkstation platform. The investing solution provides 63 different order types, 124 charting studies plus eight tools for markups.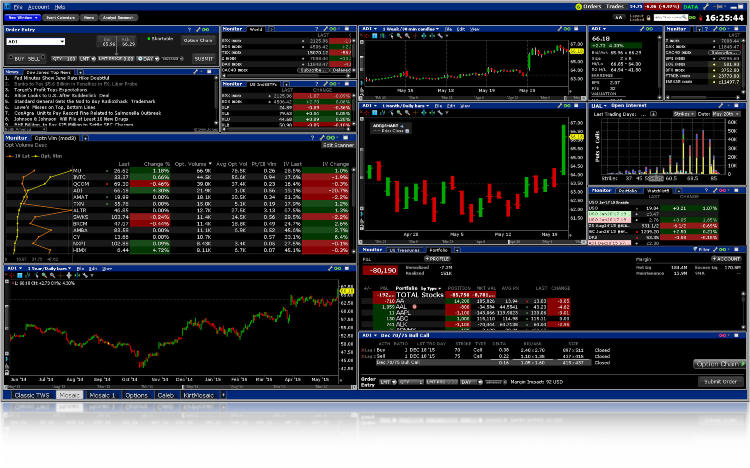 The company offers several account options to suit various client needs, including a cash account, a margin account and a portfolio margin account. A free paper trading account is also available so users can trial the broker's tools and products before investing cash.
A host of additional trading features are available to live account holders, including a voice-based trading interface, a portfolio risk management platform, a market scanner, plus daily articles via email subscriptions. The result is a portfolio of tools that will suit both beginners and experienced traders.
Sign up today using the link below.