Muhurat trading, meaning "special moment of the day", is a big event for traders. It is a one-hour trading session held every year on account of Diwali on stock exchanges like the NSE and BSE. Our guide to Muhurat trading will explain its history, how it works, the benefits, tips on how to prepare for a successful session, and how you can get involved.
What Is Muhurat Trading?
Every year on Diwali, which is normally a trading holiday, stock exchanges like the National Stock Exchange of India (NSE), Bombay Stock Exchange (BSE), and the Multi Commodity Exchange of India (MCX) hold Muhurat trading, an auspicious one-hour trading session.
Occasions like Diwali, Dhanteras, Holi and Akshaya Tritiya are considered auspicious—conducive to success—making it a supposedly good time to buy and sell stocks and valuables like gold in India. As Diwali also marks the beginning of the New Year in India, many believe that Muhurat trading on this day will bring wealth and prosperity throughout the year.
The stock exchanges open trading on Diwali for one hour, usually in the evening.
History Of Muhurat Trading
The Hindu festival of light, Diwali, is one of India's major festivals.
It also has particular importance to Indian business communities as it marks the start of the Hindu financial year. The two primary business communities in India—the Gujaratis and Marwaris—perform the pooja/puja (worship) of ledgers, following a century-old tradition before the new accounting year opens. It was in following the Hindu tradition of opening a new ledger on the day of Diwali that Indian stock exchanges arranged Muhurat trading.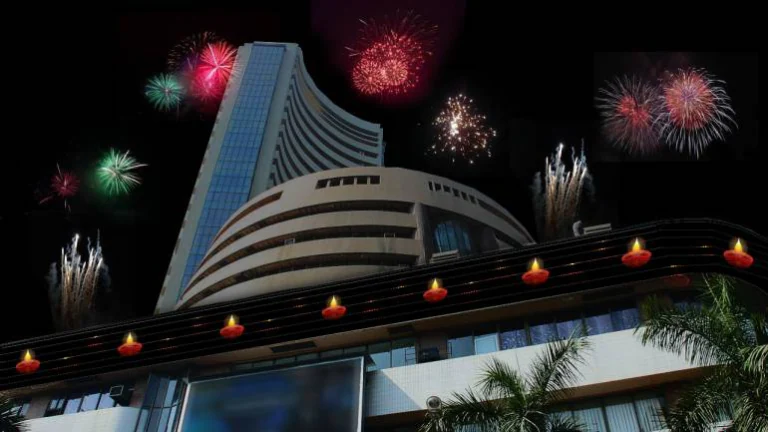 Muhurat is the Hindi word for "special moment of the day", determined by favourable positioning of the planets and stars. It is believed that the alignment of the planets means that work done during this time is fruitful and without the influences of evil forces. Over the years, it has become a symbolic yearly ritual and is therefore considered auspicious to buy or sell assets, particularly for children, making it a family event.
Muhurat trading itself is nearly 65 years old, arising in the BSE in 1957. Back then, online trading did not exist and so investors would gather at the stock exchange to trade during the special hour of Muhurat trading. Nowadays, the offices of brokerages are lit with lamps to welcome the Goddess Lakshmi, the Hindu goddess of wealth and prosperity. NSE and other exchanges began in 1992.
Muhurat trading is also considered a good time for investors to choose their financial advisor or broker to better discipline and achieve their financial ambitions.
Muhurat Trading Times
Muhurat trading days will vary in the NSE, BSE and MCX each year.
The exchanges announce the trading date and time in advance via circulars. Timings are usually given in the evening in Indian Standard Time (IST).
In 2020, Muhurat trading was held on 14 November. On the 2nd of November, the NSE issued a circular regarding the date for the session on account of Diwali. It announced that the special live trading session would be held in the futures & options (F&O) segment.
The normal market timings for Muhurat trading in 2019 and 2020 were 18:15 to 19:15 IST. Typically, the session is divided into the following parts:
Block Deal Session: where two parties agree to buy/sell a security at a fixed price. Both parties must inform the exchange about the transaction.
Pre-Open Session: where the stock exchange determines the ideal opening price for the upcoming session (usually 8 mins). This aims to stabilise any volatility resulting from news developments that may have occurred outside market hours.
Normal Market Session: the one-hour window where trading takes place
Call Auction Session: where illiquid securities are traded
Closing Session: where orders placed at the closing price are settled
The market remains closed the day after to celebrate Diwali. However, according to Motilal Oswal, all trades executed during the session would result in settlement obligations.
Stock settlement usually takes place on the next trading day.
The equity, derivatives like mutual funds (equity and currency), and new debt segments will be open for the Muhurat Trading session on the BSE in 2021, although the commodities segment will remain closed on Diwali in 2021.
How To Prepare For Muhurat Trading
The general rules and recommendations of intraday trading also apply to Muhurat trading. Having a strategy ahead of the day will likely enhance your chances of success. Here we have listed some helpful preparation ideas:
Shortlist Stocks
Muhurat trading only lasts one hour, so before it begins, be sure to make a list of the stocks that you are interested in. Some investors use the session to buy stocks that they intend to hold in the long term. Having a plan and list of securities will stand you in good stead for the auspicious session. You should also consult lists of best stocks, look at historical results, and the top stock picks for previous years.
Research
When choosing stocks, there are various technical indicators that you can use to carry out analysis to determine potential price trends. Taking a look at historical data, including last year's Muhurat trading chart and market momentum, will help traders to choose whether these stocks are best traded during the Muhurat session. External events can affect market movements on the day of Muhurat trading, so keeping an eye on the news on websites like MoneyControl is also important.
Historical Data
When studying the market and trying to anticipate future trends, analyzing historical data is vital.
Looking at how the markets have behaved in the last 5 or 10 years, as well as data as recent as yesterday can help traders to understand what to expect today. Looking at recent historical data like NIFTY charts from 2018 and 2019 can help you make some predictions too.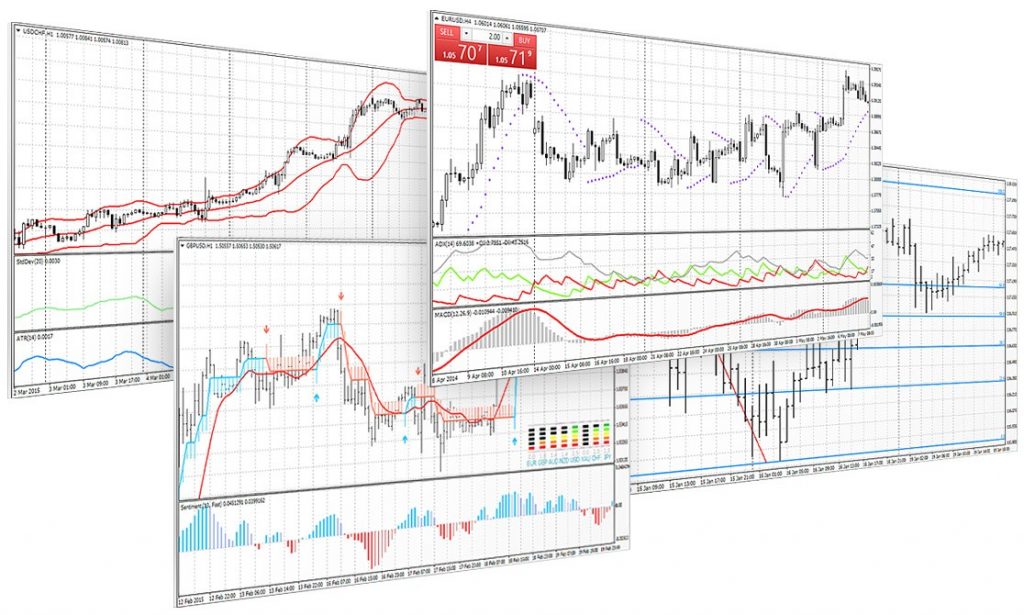 Tips For Muhurat Trading
Bullish Market
Historical data shows that the market has generally remained bullish during Muhurat trading. In 11 of the past 15 years, both BSE and NSE indices gained and closed high at the end of the one-hour session. Intraday traders can benefit from the session, booking a profit from share price appreciation and closing the position before the trading hour window ends.
Beginner's Game
New traders can kickstart their journeys as investors with Muhurat trading. You can invest a small amount in a couple of stocks and follow their movement for a short time period, like a week or month. As you build confidence, you can scale up your portfolio.
Buy Equities
Entering the equities market could be worth doing during Muhurat trading. The market is busy with traders making big orders and buying stocks that have a potentially high return on investment. As a result, the market tends to be less volatile as investors tend to prefer buying stocks to selling them.
Angel Brokers also advise purchasing stocks from companies with strong revenues and business models. Another recommendation is selecting stocks that will generate long-term profit as Muhurat trading doesn't demonstrate high liquidity.
Choose A Broker
If you haven't already chosen and set up an intraday broker account with a broker ahead of Muhurat trading, it is worth noting that Zerodha waives its brokerage charges for all trades during the session, a tradition it has followed for 10 years. You can check out our list of other top Muhurat trading brokers here.
Final Word On Muhurat Trading
Muhurat trading is believed to be the most auspicious time to trade as it marks the beginning of the financial year in India, welcoming prosperity and wealth. It is a good opportunity for traders old and new to try to make a profit as the market is generally bullish, making it a potentially profitable time to buy company stocks. However, preparation is key. Be sure to make a shortlist of stocks you want to buy once you've done your research into the company first.
FAQs
What Is The Significance Of Muhurat Trading?
It is commonly believed that, with the turn of the new financial year on Diwali, when the stars and planets are aligned, Muhurat trading will bring prosperity and wealth.
Therefore, it is thought to be a great time to make investments in the financial markets.
When Does Muhurat Trading Start?
Muhurat trading occurs on Diwali, which is normally a trading holiday.
The NSE, BSE and MCX exchanges open for a one-hour trading window.
In 2019 and 2020, the session started at 18:15 and continued until 19:15, though the specific date and times aren't always the same.
Is Muhurat Trading Profitable?
After plenty of planning and consideration, it is possible to make good profits during Muhurat trading as the focus is more on the auspiciousness of the day.
The market is usually bullish thanks to the festive spirit of prosperity and wealth.
Can I Buy Shares On Muhurat Trading?
Yes, Muhurat trading is believed to be the best time for investors to buy and/or sell stocks and shares in various companies.