Get paid crypto to play games? Sounds too good to be true, right? Well, it's fast becoming a popular trend in the DeFi industry. Play to Earn games (also known as Play 2 Earn), are blockchain-based games that reward you with cryptos or NFTs. In this guide, we take a look at some of the top P2E games in 2023, their business models and how much you really stand to gain.
How Play To Earn Games Work
Play to Earn games vary somewhat in their delivery but the principle remains the same – these games 'pay' users to play. Payment tends to be in the form of cryptocurrency or NFTs. By playing regularly, users can build up a collection of digital assets which in some cases, can be sold outside of the game itself.
What is so revolutionary about the P2E model is that for the first time, we're seeing crypto ownership opened up to a much wider pool of individuals. Blockchain technology helps ensure the collectability of these items as well as creating fully functional digital economies.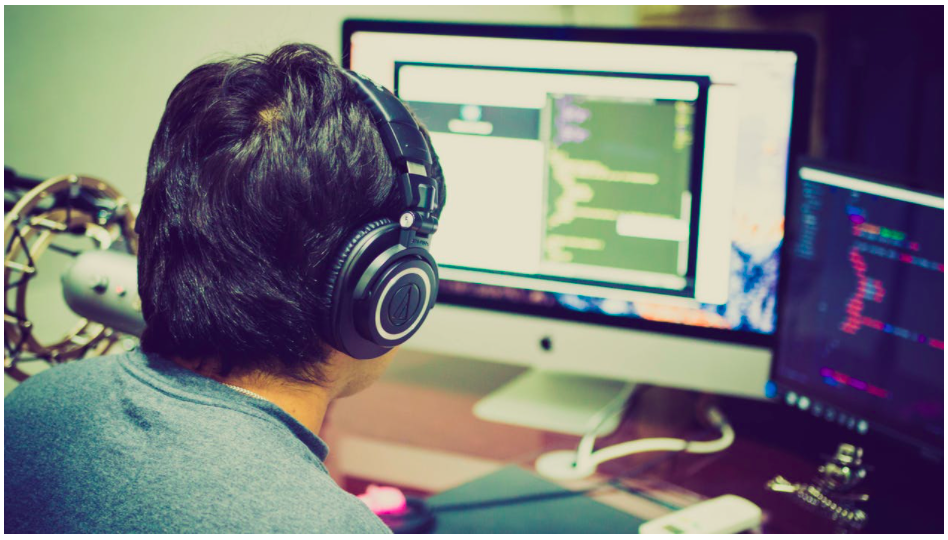 To cash out your assets, you will need to deposit your crypto coins or NFTs on an exchange or marketplace.
Most won't permit you to convert into fiat currency straightaway so selling tokens for a stablecoin is a good idea. You can then convert your stablecoin into the fiat currency of your choice.
History
Around three billion people worldwide play video games. Today, the industry is said to be worth a whopping $336 billion with forecasts predicting further growth. Gaming has become the largest media category, outstripping TV, film and music.
Unsurprisingly, the gaming industry has built a sizeable infrastructure. But, whilst historically it's been top-heavy – significant wealth and opportunities for those at the top – it might be on the cusp of transformation. With the integration of models such as Play to Earn, we could see a more even distribution of opportunities. Play to Earn models offer all players the chance to earn on their platforms.
Whilst initially, players were utilising these games as a way to bring in a side income, there is now an increasing number of players using these games as their sole means of income. This is a trend seen particularly in the Philippines where thousands are actively playing P2E games as a means of supporting themselves.
Across a variety of industries, we're also seeing the increasing fusion of physical and digital worlds. Experts argue that we've only scraped the surface of the potential of blockchain technology. From the UK to Vietnam and beyond, NFTs, crypto and idle models such as Play to Earn offer huge potential for change.
Blockchain
The integration of blockchain and DeFi technology has brought about a huge transformation in a range of industries from finance to art – and gaming is no exception.
It's challenging traditional notions of economics.
Play to Earn games utilize blockchain technology in the form of Non-Fungible Tokens (NFTs). An NFT is a unique token that conveys ownership of a digital asset. In gaming, they can take many forms, including characters, items, and assets. The idea is that the more you play, the more NFTs you earn. Players can even trade these NFTs for real-world money.
The value of NFTs lies in their robust security and integrity, which enthusiasts argue surpasses that of traditional ownership.
Play to Earn games utilize a range of blockchains and cryptocurrencies, including Bitcoin (BTC), Ethereum (ETH), Solana (SOL), Wax (WAXP), Avalanche (AVAX), Ripple (XRP), Tether (USDT), Binance Smart Chain (BSC), and Polygon (MATIC).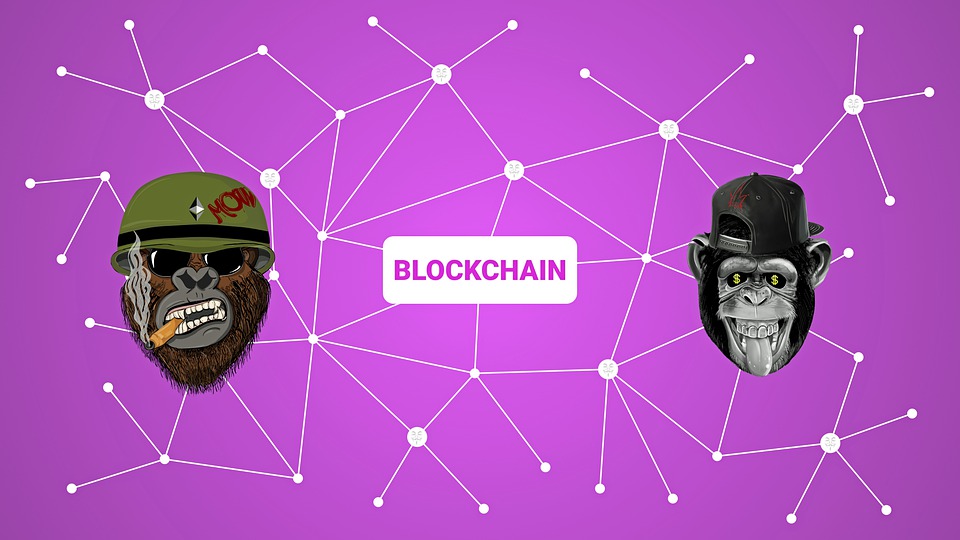 What To Look For In P2E Games
There are a few key things to look out for when choosing a Play to Earn game:
Enjoyment – first things first, what kind of game do you enjoy playing? Whether it is football or farming, racing, role-playing, shooter, or gala games, if you enjoy what you are playing, you are much more likely to stick with it.
Financial Investment – you should also give some thought to how much time and money you want to invest. Some games such as Axie Infinity require you to purchase assets upfront, and these don't come cheap.
Time – and finally, some gaming models will require a significant time investment to reap the rewards.
This is especially true for games that don't require an upfront financial investment from players.
Coin Hunt World is a good example of a game that requires a substantial time commitment.
The Best Play To Earn Games
To help point you in the right direction, we've listed some of our favourite Play to Earn blockchain games in 2023:
Axie Infinity
Hosted on the Ethereum blockchain, this is one of the most popular P2E games around.The game combines traditional video gameplay with the new blockchain model.
Players can make money by selling Smooth Love Potions (SLPs), staking and by breading rare Axies.
An Axie is an NFT minted on the Ethereum blockchain (which is why they cost money and why you can sell them for a profit).Any in-game asset you hold can be traded outside the game's platforms.
Players also have the option to sell their Axies, should they want to stop playing.
Players should note that in order to play Axie Infinity, they'll first need to purchase three Axies.Axies don't come cheap.In fact, you may need to part with over $1,000 USD or more.
The game is available for Windows PC, Mac OS and mobile, including Android (APK) and iPhone (iOS) devices.
Coin Hunt World (CHW)
This mobile-app platform is a fan favourite.Reminiscent of Pokémon Go but instead of collecting Pokémon, players hunt for cryptocurrency, namely Bitcoin and Ethereum.
It is one of several geo-location Play to Earn games.
As you move around in real life, your digital 'blue dude' will move too.
After collecting enough BTC and ETH, you can swap it for fiat currency by connecting your Uphold account to the game.
Whilst the game is free to play, not something that is very common in the P2E world, you will need to invest a considerable amount of time if you want to earn big money.
The business model for CHW is an interesting one.
The platform intends to make money through advertising only.
Players won't be charged for purchase, download or any in-app features.
Zed Run
Zed Run is a virtual horse racing game where players can own, breed and race horses.
The game utilizes the Matic Polygon network alongside the Ethereum blockchain.
The platform hosts over 100,000 users and offers several ways to earn money.
Players can either breed, race and flip (buy a horse at a low price and resell at a higher price).
Whilst racing can be rewarding, it is competitive.
Players should also note that the game is quite complicated, so it might not be the best choice for beginners.
CryptoBlades
CryptoBlades was one of the first Play to Earn games to incorporate NFTs when it launched back in 2014.
The web-based, role-play game operates on the Binance Smart Chain.
Players fight monsters, create weapons and trade assets on the open market in order to collect SKILL tokens.
These tokens can be used to upgrade characters.
The game's script also includes an NFT marketplace.
CryptoBlades can be played on your phone and is compatible with both Android and iOS software.
The Sandbox
The Sandbox is an Ethereum-based metaverse where players can play, build and own their virtual experiences.
It is a community-driven gaming ecosystem. Players will need to download The Sandbox's free software, VoxEdit and the Game Maker and Marketplace to create assets and experiences to share with others. The platform aims to disrupt the likes of Minecraft and Roblox by providing creators with NFTs and rewarding them for their participation.
Whilst these are some of our favourites, there is a wide range of Play to Earn games. Other popular titles include:
Zodium
Town Star
Ragnarok Slayer
Zombie Rising
Town Defence
Heroes TD
Jojo Fun
If you want to browse games, why not head to one of these popular platforms and online websites:
MMorg Games e.g Mir 4
Yield Guild Games
Yooshi Games
Thetan Arena
Unix gaming
Pros Of P2E Games
It's not hard to see why Play to Earn games have amassed such a large following, they've got a lot to offer, including:
Straightforward enjoyment
Opportunity to earn cryptos and real cash
Available on-the-go via iOS and Android mobile apps
It's possible to play with ease using GCash
Rewards for all players, not just those at the top of the pyramid
They offer an accessible route into expensive cryptocurrencies such as Bitcoin
Also available on Xbox and PlayStation, including PS5
Cons Of P2E Games
Whilst it may seem like a win-win, there are some drawbacks to consider:
Expensive – some games can require you to make costly purchases in order to start playing or to advance within a game
Time-consuming – some options require you to invest a good chunk of time to generate meaningful returns
No free money – all games require an often daily investment of some kind whether that be upfront capital or your time on an ongoing basis
Application Beyond Gaming
Whilst Play to Earn is still an emerging concept, experts argue it has the potential to transform more than just the gaming landscape.
It inspires a 'creator economy', perpetuating universal ownership and value creation. The application of which could transcend industries such as finance or even government.
But what's really exciting, is that for the first time, it offers an opportunity to make a living within the confines of a metaverse.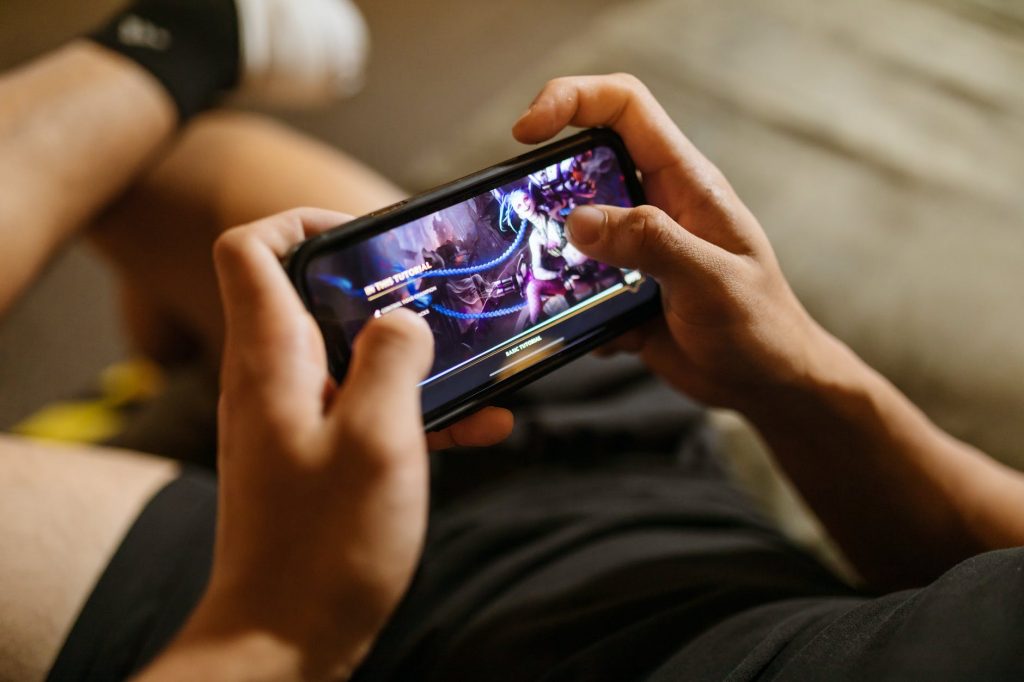 Future Of Play To Earn Games
As with anything, Play to Earn games are not without their critics. Some warn of fragile job security and exploitation. But arguably, correct policy, as well as consistent evaluation, could be solutions here.
Play to Earn games are essentially similar to traditional trading card games, but with a few more intricacies when it comes to ownership.
Final Word On P2E Gaming
Play to Earn games have taken the online gaming world by storm. And with such a wide range of options available via mobile apps, you're bound to find a game you enjoy. Many are also compatible with iOS and Android devices.
Players should note, however, that generating returns is not possible without some form of investment, either financially or with your time. Despite what people say, they are not 'free'. But, as we're already seeing in the Philippines, it is clear that there is an opportunity here for those willing to put the work in.
We're excited to see what is upcoming in the world of Play to Earn gaming and we hope you found this 101 launchpad for beginners useful.
FAQ
Can I Access Play To Earn Games On Android And iOS Devices?
It will depend on the game.
Some options are only available on Android devices whereas others are also compatible with iOS and can be downloaded from the Apple App Store.
Which Game Can I Play To Earn Bitcoin?
Coin Hunt World is one of the most popular Bitcoin-yielding games. Much like Pokémon Go, it tasks players with 'hunting cryptocurrency' including Bitcoin and Ethereum. It is also free to play and can be downloaded via mobile apps.
What Is The Definition Of A Play To Earn Game?
A Play to Earn (P2E) model offers players the opportunity to earn and own digital assets such as cryptocurrencies and NFTs, in exchange for playing a specified game.
Are Play To Earn Games A Ponzi Scheme?
Play to Earn games are not Ponzi or Pyramid schemes.