SquaredFinancial is now offering its clients new trading options through the MetaTrader 5 (MT5) platform. This move by the online forex and CFD broker is aimed at experienced investors who are looking for advanced trading tools.
Learn more about the MT5 platform and the services available at SquaredFinancial.

Husam Al Kurdi, CEO of SquaredFinancial, commented that although it took several years for MT5 to reach its peak, investors now need access to a genuine multimarket platform with greatly enhanced compatibility and functionality.
Clients will be able to enjoy a wider range of features, including a comprehensive library of technical analysis tools, a pre-included market of trading robots and tools, and the Forex VPS virtual hosting service.
In addition, the broker aims to take advantage of market volatility by introducing new trading instruments, including futures and single-stock shares such as Amazon. The new products, along with the launch of MT5, will boost flexibility for clients and enhance the trading experience.
MetaTrader 5
MetaTrader 5 (MT5) is one of the most popular multi-asset trading platforms on the market, developed by the MetaQuotes company. The platform offers a highly customizable and powerful interface, with advanced trading functions for technical and fundamental analysis.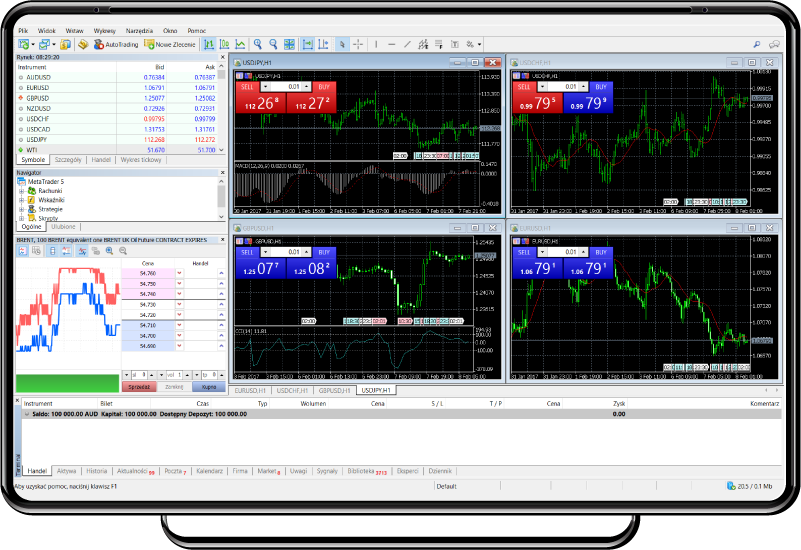 MT5 provides over 80 technical indicators on an impressive 21 time-frame charting system.