Crypto trading is on the rise. From retail day traders through to institutional investors, crypto assets now regularly feature in investment portfolios. To ensure clients can access these new digital assets, XTB has expanded its list of crypto-based CFDs. Dogecoin, Polkadot, and Stellar are now available alongside established players like Bitcoin and Ethereum.
New Cryptocurrencies
In the first half of 2021, a fifth of XTB traders executed at least one transaction with crypto CFDs while for 10% of new customers, it was the first type of transaction made after registering for a live account.
Following the surge in trading activity, XTB has tripled the number of cryptocurrencies available on its platforms. Users can now take positions on Cardano, Binance Coin, Dogecoin, Chainlink, EOS, Uniswap, Polkadot, Stellar, and Tezos. Traders also have access to pre-existing tokens; Bitcoin, Ethereum, Litecoin, Ripple, and Bitcoin Cash.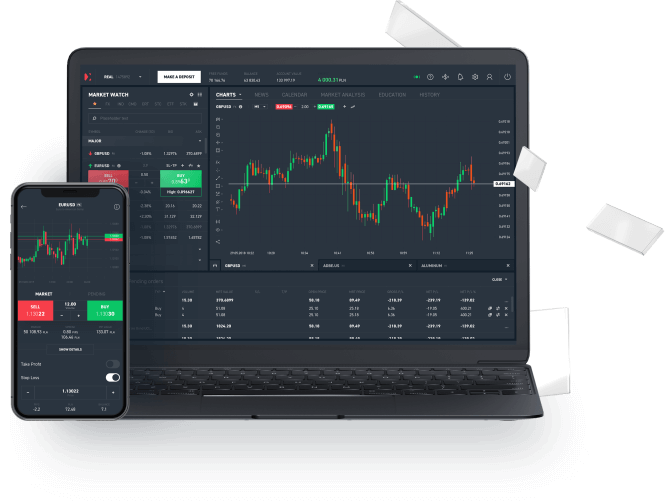 Of the new additions, three digital currencies, in particular, are worth calling out:
Polkadot (DOT) – Launched in 2015 and founded by former directors of Ethereum, Polkadot supports multiple blockchains and currently ranks as the 9th biggest crypto by market cap.
Dogecoin (DOGE) – Originally started as a joke and in opposition to the dominance Bitcoin held over the market, Doge has risen to popularity in recent years, spurred on by its prevalence in the meme space.
Stellar – A decentralized payment network that enables fast and cheap cross-border transactions, Stellar is often compared to Ripple in terms of its use case.
It's important to note that Doge is an inflationary digital currency, meaning its supply is not limited.
Stellar (XLM) – Founded in 2013 by a co-creator of Ripple, Stellar is a sophisticated financial network that facilitates cross-border payments in multiple currencies. Its rise in value has attracted the attention of investors across multiple continents.
New Spreads
XTB is offering its new crypto assets with impressive spreads, starting as low as 0.22% of the market price. These spreads are competitive when compared to other major crypto CFD providers, helping clients to minimise costs. Users can view spreads in real-time on the XTB desktop and mobile trading platform.
Note, spreads vary with market conditions so investors should expect to spend more during periods of high volatility and low liquidity.
About XTB
The XTB Group is a leading provider of crypto CFDs alongside 2,100 forex, stock, index, commodity and ETF CFDs. The multi-regulated brokerage holds licenses with several trusted agencies, including the UK's Financial Conduct Authority (FCA) and the Cyprus Securities & Exchange Commission (CySEC). Clients can trade with leverage up to 1:30 and can make use of the broker's mobile trading alert service for market insights. XTB offers two live accounts, aimed at retail traders and professional investors.
Use the link below to sign-up and start trading today. Alternatively, head to our detailed broker review for more details.