Top-rated broker City Index has signed a three-year sponsorship deal with the Sydney Roosters, securing its position as a Platinum Partner. The move will help bolster its brand exposure in the country where it holds a license with the Australian Securities and Investments Commission (ASIC).
Aussie Rugby Partnership
The deal will see the retail trading broker sponsor both the NRL (men's) and NRLW (women's) rugby teams. The broker's logo will be visible on the lower back of the roosters NRL shirt and the sternum of the NRLW shirt. City Index branding will appear on the team's sports clothing from the 2022 rugby season.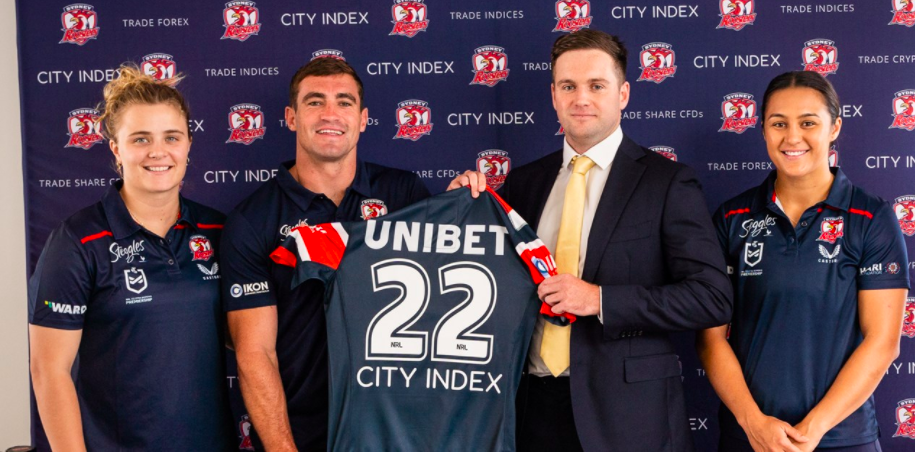 City Index's Head of Australia, Tom Brown, commented: "We are excited to be partnering with one of the oldest and most successful clubs in Australia… The Roosters consistently demonstrate leadership, professionalism, innovation and a passion for success, many of the beliefs and values that drive us, City Index, as a company. It's a great time to be a part of the club and an exciting time for our business as we continue to grow."
Roosters COO, Jarrod Johnstone, added: "Our Platinum Partners are all industry leaders in their own right, and we are delighted to welcome City Index to our portfolio for both the Roosters' NRL and NRLW programs for the next three years."
City Index is one of several top-tier brokers looking at sports sponsorships as a means to strengthen their brand exposure.