The Netherlands-based online broker, DEGIRO, has announced that it will be offering commission-free stock trading starting from November 22, 2021. Additionally, clients will be able to trade ETFs in major European markets without any commission fees. These new rates are available to all European traders. Keep reading for a breakdown of DEGIRO's new pricing structure.

DEGIRO Cuts Trading Fees
DEGIRO is now offering commission-free trading for over 5,000 US equities on top exchanges, which include the NASDAQ and NYSE. The commission charges on ETFs have also been reduced to zero across key European markets, including Italy, Spain, Portugal, France, and the Nordics. This applies to equities at respective Tier 1 exchanges such as Euronext Paris and Lisbon, NASDAQ Stockholm, Bolsa de Madrid, and Borsa Italia. In addition to this, DEGIRO's trading platforms also offer a portfolio of 300 fee-free global ETFs.
Flat Fees
DEGIRO has also updated its pricing structure on Tradegate Exchange, which facilitates early and late trading, as well as all other European exchanges, offering a fixed €3.90 per trade. For Asian-Pacific exchanges, a flat fee of €5 will be charged, while for bonds, a €2 charge per trade will apply. For traders interested in options and futures, there will be a €0.75 fee per contract. To cover external trading costs such as execution charges and regulatory expenses, a fixed €0.50 will be charged on all products, excluding futures and options, as well as the broker's free ETFs and Tradegate transactions.
This fee will apply from 20th December 2021. From this date, a 0.25% charge for forex services will also apply while margin loans with allocation will incur 3% p.a, with no allocation set at 4% p.a.
DEGIRO has revised its pricing model to increase transparency for customers while offering more competitive rates on popular trading products. By leveraging its significant trading volumes, DEGIRO will now rank among the best online brokers in Europe for low fees. The change will be welcomed by active traders looking to cut costs and maximize profit margins.
About DEGIRO
The multi-regulated share dealing broker was established in 2008 and now boasts an impressive client base across Europe. DEGIRO's web-based trading platform offers a user-friendly experience while the intelligent search function makes finding products quick and easy. A free mobile application is also available to live account holders.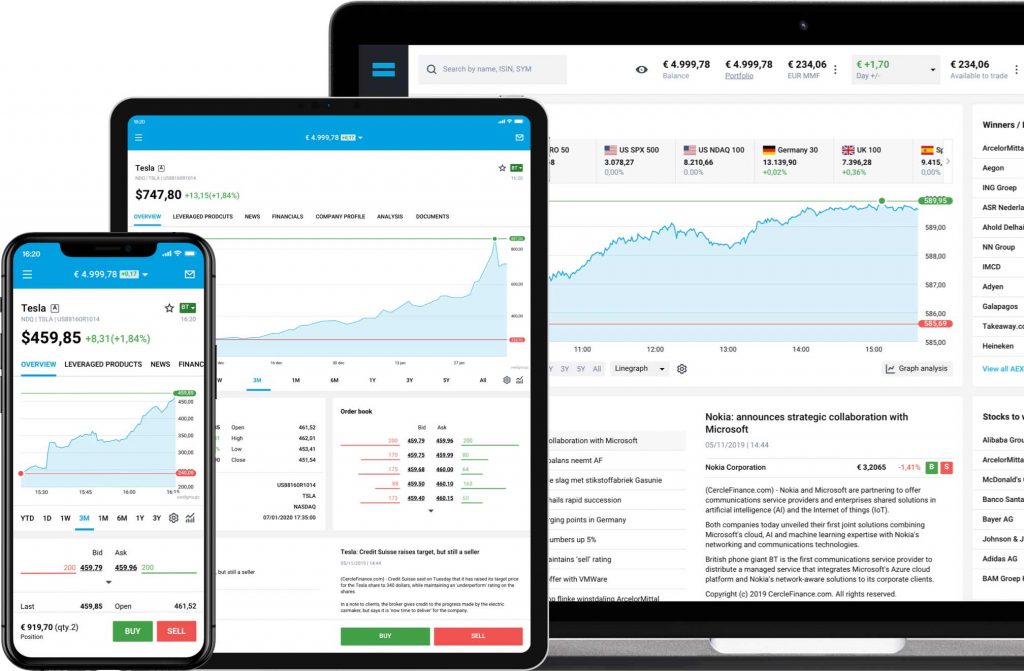 Clients can deposit and withdraw funds via several popular payment solutions, including bank wire transfer, Sofort and Trustly. And with no minimum deposit requirement plus near-instant processing, new users can get started promptly.
DEGIRO offers a selection of account options, from active day trader solutions to basic custody accounts.