Choosing from the wide range of forex brokers for beginners can seem an impossible challenge. With so many large and small companies with different accounts, platforms and FX products, it can be hard to know where to start. Fortunately, this guide will explain everything you need to know, from comparing educational tools and account types to strategies and platforms. You can also use our list of the best forex brokers for beginners below to get started today.
How A Forex Broker Works
A foreign exchange broker (also known as an FX or forex broker) is a business that facilitates the purchase and sale of currencies. There are two basic forms of forex asset offered by brokers, spot and CFD. A spot forex instrument aids the direct purchase of one currency using another, with the broker physically exchanging the two currencies for their clients. Forex CFD brokers, on the other hand, allow their clients to speculate on the price movements of a currency pair without any physical currency being exchanged.
There are lots of helpful features offered by forex brokers for beginners to better understand and take advantage of the markets. This is primarily done through their trading platform, supporting technical analysis, order execution and account management. It is also common to find educational material from forex providers to help their customers learn trading fundamentals.
Pricing
Forex brokers for beginners and experienced investors make money through two main charges, commissions and spreads.
Spreads
The spread is the difference between the buy and the sell price.
For example, if your broker offers the GBP/USD pair at 1.3710/1.3713, this means that you can either buy £1 for $1.3713 or sell £1 for $1.3710. The spread is the difference between these two values, i.e. 0.0003 (or 3 pips).
If you were to buy and then sell £100,000, you would spend $137,130 and then get back $137,100, paying a spread of $30 to the broker. The spread is set by both the markets and the broker, varying with the liquidity of the asset. An asset will generally display lower spreads when market demand is high. Nearly all forex brokers for beginners charge some form of spread, though these can temporarily fall to zero pips for certain currencies during periods of high liquidity.
Commissions
Some forex brokers for beginners may also charge a commission, taking a flat or percentage fee on the volume of a trade. For example, let's say a broker offers the GBP/USD pair at 1.3710/1.3711. While the spread is only 1 pip, this broker also charges a commission of $5 per lot (100,000 units). Therefore, if you were to buy £100,000, you would pay a spread of $10 and a commission of $5.
If you are just getting started using forex brokers, these fees can seem a little difficult to understand. However, you must take the time to understand the fee structure of forex brokers for beginners, and choose a pricing style that suits your strategy.
How To Compare Forex Brokers For Beginners
Here is what to look for in the best forex brokers for beginners:
Fees
The costs associated with different forex brokers can quickly add up, so a transparent and competitive pricing structure can make a big difference in potential income.
Beyond commissions and spreads, forex brokers for beginners may charge for deposits, withdrawals, currency conversions, overnight holding fees, and inactivity fees. There may be brokers targeted at beginners that offer attractive bonuses but catch users on hidden charges, so keep an eye out.
Account Types
There is a wide variety of forex accounts to choose from, often geared towards different experience levels, capital investments, and strategies. Account types may vary by minimum deposit amounts, fees, and market exposure. For newcomers, in particular, forex brokers with low deposit requirements can help you get started without risking too much capital.
Note, US citizens and clients that qualify as a Pattern Day Trader will need to maintain a trading balance of at least $25,000.
Regulation
Whether you are researching the best forex brokers for beginners in Iran, the USA or South Africa, you will want to find a broker that is regulated. The safest bet is one that is regulated in your country of residency. However, many of the top forex brokers for beginners will operate globally and follow international regulations. Look out for respected financial institutions such as the FCA (Financial Conduct Authority) in the UK, the CySEC (Cyprus Securities and Exchange Commission) in Cyprus and the SEC (Securities and Exchange Commission) in the USA.
Training Tools
The best forex brokers for beginners will offer comprehensive educational material and training tools that will help clients improve their knowledge and refine their strategies.
Find a forex broker that offers educational material in formats that you find engaging and informative and use them to enhance your trading skills, whether that be videos, PDF guides or articles.
Platform
While platforms can vary drastically from simplistic and sleek to sophisticated and complex, the best ones offered by forex brokers for beginners will meet somewhere in the middle. For example, MetaTrader 4 (MT4) boasts a range of technical analysis tools and order types with a relatively easy-to-use interface. Many brokers offer demo accounts with which you can try their services and features in a risk-free environment. Most platforms can be downloaded for Windows and Mac, but it is a good idea to check first.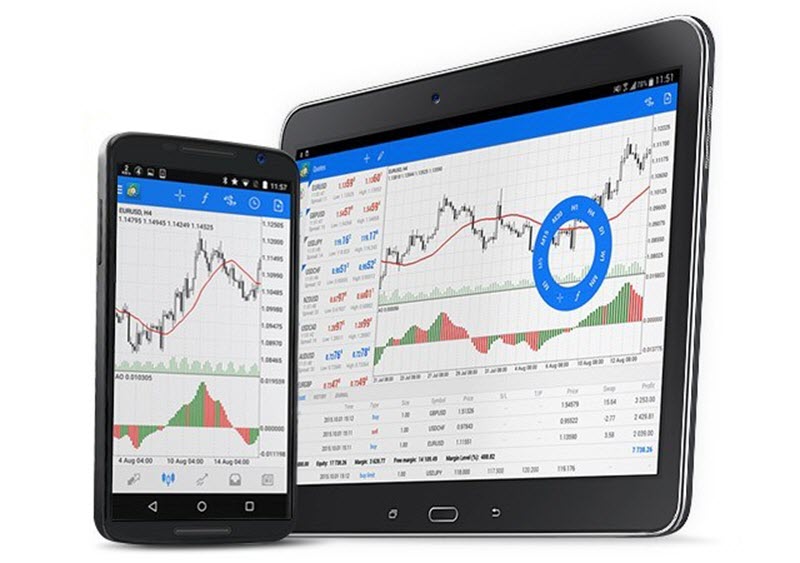 Market Access
Not all forex brokers for beginners will offer a full range of currency pairs, some may be limited to major and minor pairs. Major currency pairs are comprised of USD and any of the other top eight global currencies. Minor pairs are other combinations among them and exotic pairs involve weaker, developing currencies. Major pairs, and some minor, often come with tighter spreads and better liquidity, though if you have an account in India or Canada, for example, you may want to invest in pairs involving Indian Rupees (INR) or Canadian Dollars (CAD).
Customer Support
Getting in contact with your broker is important in the event of any issues as delays can make the difference between profit and loss.
Responsiveness is particularly important for forex brokers who cater to beginners. It is essential to make sure that the contact methods and active hours are convenient for you. Many brokers have a 24/7 live chat option on their website to provide assistance.
To get a sense of a broker's customer service, test their support or read through review sites when comparing brokers.
Strategies
Day Trading
Intraday forex speculation involves opening and closing several orders within one day. All positions are generally closed by the close of the markets, and trades can range from a few seconds to most of the day. This approach has become very popular as it offers many potentially profitable opportunities when investing over short time periods. Most of the best forex brokers for beginners offer intraday FX trading with a range of tools and rapid order executions.
Scalping
Scalping involves making many high-volume trades over short periods of time. The goal is to close a position as soon as it becomes profitable, minimizing the chance of the trade turning around and losing money. This approach is ideal for automated trading, which opens and closes positions at predetermined points. Forex pairs with high liquidity and tight spreads are best suited for scalping, as the profit margins per position are narrow. Unfortunately, not all forex brokers for beginners permit scalping, so it may be worth reviewing a provider's terms and conditions before opening an account.
Swing Trading
Swing traders analyze market trends that are rising or falling and open long and short positions accordingly.
There are various subcategories of swing strategies that use patterns, news, or diagrams to analyze and identify trends. Many of the best forex brokers for beginners offer the necessary tools and support to implement swing trading strategies.
Margin
The use of margin is not a strategy in itself, but it can significantly impact your investment style and options. Utilizing margin, also known as leveraging your investments, allows you to increase your position's size by borrowing money from your broker. The leverage rates you can access with forex brokers for beginners may differ depending on your location, account type, and net worth. Leverage can amplify both your profits and losses, so it is essential for beginners to use it responsibly.
Final Word on Forex Brokers for Beginners
The foreign exchange market is an exciting place to start, and there are numerous forex brokers for beginners to consider. The above key points are an excellent starting point when comparing platforms, but be sure to try their demo accounts and look out for regulation and customer reviews before investing. Check out our list of the best forex brokers for beginners to get started.
FAQs
Are There Any Good Forex Brokers for Beginners?
Foreign exchange is a massive market and anyone from experienced investors to complete beginners can take advantage of currency movements. Major pairs like USD/EUR and USD/JPY offer high liquidity and low spreads. Newcomers to the market should carry out proper research and fully understand the risks before opening an account.