Polkadot (DOT) is a high-growth token founded by Ethereum creator, Dr.Gavin Wood. Our crypto review will dive into what Polkadot is, how it works, and popular trading strategies. We also look at where to view live coin prices before you start buying and selling DOT. See our list of the best Polkadot trading brokers below.
What Is Polkadot?
Polkadot is a cryptocurrency providing users access to the DOT network. It shares similarities vs other crypto projects such as Ethereum or Cosmos.
Polkadot's whitepaper explains that the protocol is a heterogeneous blockchain operating through relay chains and customisable parachains. This means the blockchain only uses the resources required for the main chain but retains the flexibility of the parachains.
When you compare other emerging coins like Cosmos or Chainlink vs Polkadot, it is thought that DOT can provide greater security, privacy, and efficiency.

A key advantage of the network is that developers are permitted to build other DeFi projects on the chain. Users can build Polkadot code on Github before implementing it into the ecosystem.
Whilst it may appear complicated, the popularity of the evolving crypto has grown rapidly.
According to Coingecko, its market cap has grown to over $35 billion in 2021. This makes it one of the top 10 largest crypto coins traded worldwide.
History Of Polkadot
Polkadot was founded in 2016 by Peter Czaban, Robert Habermeier, and Gavin Wood (co-founder of Ethereum). Wood invented the language used to write decentralised applications (Dapps) and was among the first to enable users to claim tokens from a smart contract or NFT auctions on Polkadot.
The Polkadot team set a structured roadmap to launch the coin. This included a private coin sale and the first ICO in 2017. The total value of the tokens sold reached $5 million at $0.29 per coin. Since then, there have been two additional sales in 2019 and 2020. These ICO projects have raised nearly $200 million from investors.
On 17 April 2021, the crypto reached its all-time price high of $48.24.
Polkadot Trading Chart
Why Trade Polkadot?
Volatility – Like most cryptocurrencies, Polkadot has significant price swings which day traders can capitalise on.
Early days – Polkadot is relatively new to the market and its limit unknown.
Since the initial ICO, Polkadot has continued to grow in popularity with a significant rise in value.
Accessibility – DOT is available to trade 24 hours a day every day of the year. Other asset classes cannot be traded on the weekends and therefore cryptos are ideal for weekend investors.
Staking rewards – If you are a Polkadot nominator, you could be rewarded for staking a coin in the protocol to validate the network. Staking is available at key exchanges, including Kraken.
Risks Of Trading Polkadot
Unpredictability – Cryptocurrencies are volatile by nature as they do not have an intrinsic value. Large price swings can result in big wins but also run the risk of high losses.
Uncertainty – Since Polkadot is relatively new compared to other altcoins, there is an element of uncertainty regarding its longevity. Despite this, many industry experts give strong 2023 price predictions.
Complexity – The Polkadot network is difficult to understand unless you have knowledge of how blockchain works. With that said, some traders may prefer to use technical pattern analysis to make future price forecasts.
Security – As with all cryptocurrencies, there is a security risk. Polkadot's blockchain and staking structure aims to limit that risk and is considered safer than many coins, however, using a hardware wallet such as Ledger, Trezor, or MetaMask, is also advisable.
Buying Polkadot
Do Your Research
Most cryptocurrencies are volatile meaning there is a higher risk of price swings vs more traditional assets, such as forex or stocks.
It is important prospective investors do their research and analysis before trading. The internet has many sources of information, these include the latest news stories, future price prediction articles, and trader forecast forums. There is a greater supply of crypto information today than there has ever been before so use it to your advantage.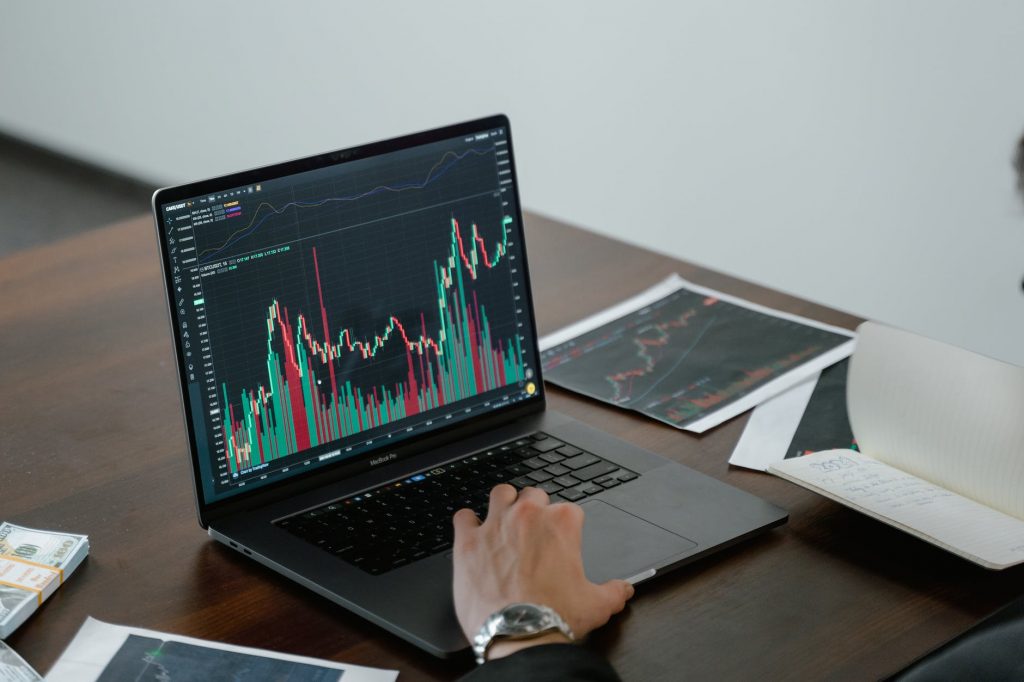 Choose An Exchange
Polkadot is available to buy on popular exchanges such as Binance and Kraken. Exchanges charge fees for buying and selling crypto coins, but most are accessible online or via mobile apps. Make sure to pick a reputable provider with good user reviews, competitive prices, and excellent trading tools.
Fund Your Account
Once you have chosen a broker you need to fund your Polkadot position. Most exchanges offer several payment methods like Revolut and allow traders to deposit in different currencies such as USD or Euro. The payment methods available will be demonstrated by the company logo on the broker's website. Note, deposit, withdrawal, and transaction fees may apply.
Know Your Price
To buy a Polkadot token, you need to know what price you want to enter the market at. Live charts, historical price information and chart forecasts are typically provided by your broker or exchange.
The timeframe can be amended depending on your trading preferences, for example, 24 hours or YTD.
Polkadot Trading Strategies
Now that we have explained what Polkadot is, let's explore some trading strategies that you could adopt:
Day trading – All cryptocurrencies are volatile which means gains can be made from large intra-day price swings. This makes Polkadot an attractive asset to day traders who are looking for quick wins. However, be mindful that higher volatility equates to higher risk so make sure an element of risk management is factored into your strategy.
Position trading – Cryptocurrencies have blown up in the last decade. Most traders will be familiar with the story of the man who paid for 2 pizzas with 10,000 Bitcoin in 2010. Since Polkadot is less than 5 years old and has already seen strong growth, an effective strategy could be to buy and hold DOT for several years in the hope that the price continues to rise.
Technical analysis – Making use of all of the analysis tools provided by brokers and exchanges is key. Most price charts will be adjustable so traders can focus on specific trading cycles whilst adding support and resistance lines to help identify trends.
Use the news – Cryptocurrency prices react to related news stories. A good example of this is Elon Musk stating that Tesla would start accepting Bitcoin for payment of electric vehicles.
As a result of this announcement, the price of BTC shot up.
Polkadot traders should familiarise themselves with the progress of the company's roadmap to try and anticipate any news stories which could affect the price.
Before implementing trading strategies consider using a broker's demo account. Here traders can practice a variety of strategies to find out what works without risking capital. Be mindful that some brokers may not list Polkadot, particularly those regulated solely in the UK.
Final Word On Trading Polkadot
Although Polkadot's complexity may deter some traders, to others it is a unique selling point. The crypto offers greater security and efficiency compared to other coins such as Ethereum, making it an attractive trading instrument. Currently DOT is only available on a select few exchanges, however, this is likely to change as it continues to grow. Whilst nothing in the financial markets is certain, the Polkadot 5-year forecast looks promising.
FAQ
When Was Polkadot Founded?
Polkadot was first founded in 2016 by 3 computer scientists including Gavin Wood the founder of Etherum. Over the last 5 years, the coin has experienced high growth.
In 2017, its ICO was priced at $0.29 per token and in April 2021, it reached its all-time high price of $48.24.