Note that we have a separate page on copy trading brokers and platforms if you want to learn more.
How Does Social Trading Work?
There are various approaches to social trading. Some traders use fully integrated social trading platforms, which allow for the complete sharing of strategies using copy or mirror features. Others subscribe to professional traders' platforms to view their activities on a live feed.
Alternatively, some traders prefer to adopt only certain elements of a strategy while maintaining control over their trades by using signals and indicators. By analyzing the market sentiment and activity of other traders, social trading can confirm other forms of analysis.
What's in it for the professionals? Why would they divulge their secrets? Well, incentives vary, but most experienced traders share their expertise for money, status, or both. Social trading networks often have a leader board based on popularity and success rate.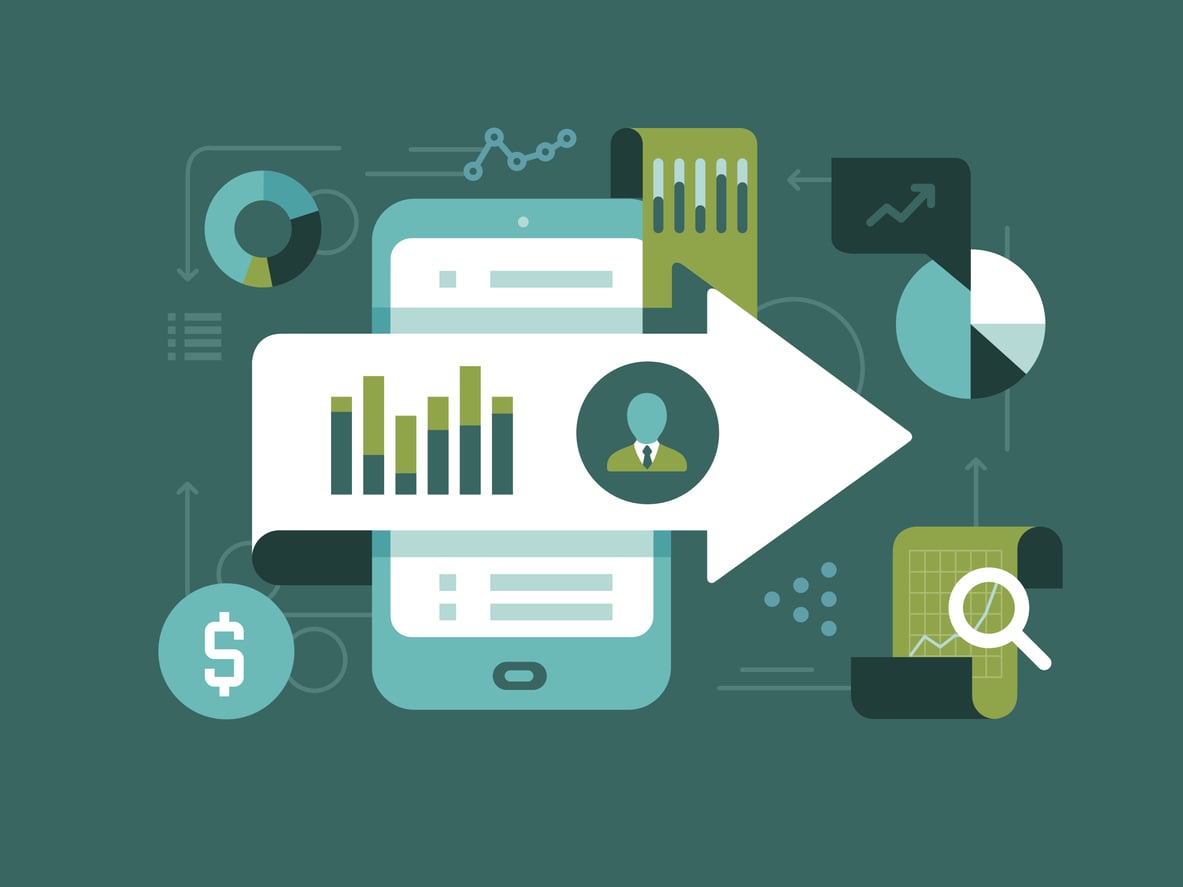 Types of Social Trading
Different platforms allow for different forms of social trading. Here are the most widely used:
Copy Trading
The term copy trading is sometimes used interchangeably with social trading.
This can be misleading as although copy trading is a form of social trading, social trading is not necessarily copy trading.
Copy trading platforms, such as eToro, Binance, Exness, Pocket Option and ZuluTrade, allow investors to not only follow traders, but also to automatically copy their positions.
Traders are ranked according to various criteria including profitability, career level, maximum drawdown (the largest amount of money they've lost after a bad run of trades), number of followers, risk etc.
Using this information, less experienced traders can decide who they trust and assign a percentage of capital to be invested in opening the same positions.For instance, for every £100 that Trader A invests in Stock X, you might set the platform to invest £10 of your money.
Your position closes when the trader's does and you make the same relative profit or loss as Trader A.
Mirror Trading
Mirror trading is primarily used in forex trading.Although it sounds identical to copy trading it has some key differences.The key one being that it is the strategy that is copied, rather than the trader.
An investor (or 'mirror trader') selects a trading strategy based on what currencies they wish to trade, how much money they want to make and how much they can afford to lose.
When a position is opened by the chosen strategy's developer, the same position is automatically opened (or mirrored) in the investor's account.
Mirror trading is generally used by more experienced forex traders as its fully automated nature can lead to a high volume of activity and so requires a larger amount of capital than traditional copy trading.
Signals & Tips
Less automated ways of social trading include the use of signals and tips.
These are generally provided by experienced traders for free (either on websites or through YouTube videos etc.) or through services such as internet trading rooms.
There are also forex signal subscription services available. Signals are generated either by human analysis or by an algorithm and can provide investors with a text or email alert when a forex signal matching a selected investment profile is generated.
Although signals and tips services generally cost money to subscribe to, traders still have a choice whether to act on each one. Communication technology is key when using signals – speed is of the essence.
Comparing Social Trading Brokers
All social trading brokers have their unique selling points as well as drawbacks. It can be tricky to work out which is the best platform for you so get started with our checklist below.
Trading Costs
The costs associated with social trading may not be as clear as you would hope so, let's break it down.
Spreads & Fees
Whether you trade forex, stocks or ETFs, costs can add up and start to eat into profits.
Some brokers charge a commission on each trade, others may have scalable fees per 'lot'.
Raw spreads, or ECN accounts, may offer spreads of 0.0 but note, somewhere down the line the broker will pass the fees onto the trader.
Do your research and make sure you understand where the charges are coming from to avoid any nasty surprises down the line.
Minimum Deposit
Brokers that focus on complete beginners usually don't make large demands when it comes to their account minimums.
Brokerages and fintechs that are looking to cater to experienced professionals, however, may charge larger fees upfront.
Keep in mind that often premium accounts will offer more competitive spreads and better leverage than basic accounts.
Deposits & Withdrawals
The way you add or withdraw money from your accounts is also important to consider.
Some brokers use a good old fashioned bank wire which is the most secure way of transferring funds.
But, bank wire transfers can take much longer versus services like PayPal, Skrill and Neteller.
These methods are known to be more mobile-friendly and faster.

Trading Platform
When selecting a trading platform, consider your goals. Do you require charting functions? Would you prefer automated trading?
It is essential to choose the right platform to meet your needs.
User-Friendliness
Interface usability is crucial, especially for beginners. Ideally, the platform should be easy to navigate, with key features easily accessible.
You want to be able to locate the necessary tools when you require them. A clutter-free display can help you get the most out of your broker.
If the platform is not perfect right away, a highly configurable interface with several trading windows can be a suitable alternative.
For social trading, it is crucial that your feeds are easily accessible. Verify that trade information is displayed clearly and that feeds are updated automatically.
If social trading automates some of the trading, the platform itself may be less critical.
The best social trading platform is a personal preference, so take advantage of demo accounts and test a few.
Performance
Once you have found a front end that you are content with, it is time to inspect the engine. Does it operate in the manner in which you require?
Execution Speed
How does the speed of your trades compare to other platforms on the market, such as MT4 or MT5?
Does it execute the trades as intended accurately?
All of these factors are crucial, as even a visually appealing interface is pointless if the product itself is inadequate.
Execution speed is a multifaceted issue that requires attention to execution quality, cost-effectiveness, and accurate pricing, which we delve into further in our article on Execution Speed Explained.
Functionality
Consider which tools and widgets are available on the platform and whether they are necessary for your trading needs. Social trading brokers offer a range of services, from news feeds to advanced analytics, so it's important to evaluate what is included in the cost.
Security
Ensure that the broker has a security policy in place and can explain how they safeguard your data and minimize risk. Two-factor authentication and deposit protection guarantees are advisable, and brokers requiring financial checks upfront are more likely to prioritize security. Additionally, verify that the broker is licensed to operate in your region, as unregulated firms carry greater risks.
Trading Hours
Check that trading is available during the desired hours, particularly if you intend to access international markets. Not all brokers operate at unconventional hours.
Asset List
Review the asset list to determine the number of available markets. Some social trading brokers and platforms specialize in specific markets, while others have a broader but less in-depth offering. Choose the former if you have a specialization or the latter if you want to keep your options open. Certain strategies may rely on a diverse set of markets with less correlation.
Customer Satisfaction
One effective way to evaluate a social trading broker's credibility is to assess feedback from other traders.
You do not want to make the same mistakes as others.
Note that many trader complaints are not really the results of bad broker, but simply a trader shifting blame. Read any complaints with a careful eye.
Resources
Finally, part of the joy of trading is growing and learning as a trader to become better and more successful, and a broker who helps you do that is a real asset.
Some social trading brokers will offer online tips, classes or video tutorials on everything from risk management to diversification, so try to take advantage of their advice and education where you can.
Security
Beware of brokers without a social media presence and a limited number of reviews, as they may not be trustworthy.
Be sure to check out their official credentials too. It is always advisable to go with a properly licensed and regulated broker. This means that their activities are regulated and minimum standards are met.
It is also worth double-checking the financial stability of a social trading broker if available.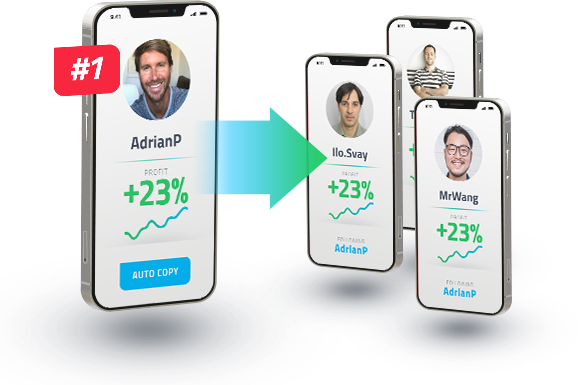 Account Types
The type of online trading account you open can impact everything from the size of your first deposit to the trading costs you might pay. Ask yourself what kind of account you need before making a comparison.
Margin & Leverage
Many brokers go beyond basic accounts and offer more expensive Professional and VIP versions, which may contain elements missing from basic accounts that you need.
Paid accounts may have higher leverage, which will allow you to trade more assets than you have, a virtual necessity if you plan to be serious about trading.
Account Currencies
Some also allow you to trade in more exotic currencies beyond the Pound, Dollar, Yen and Euro – such as the Real, Dinar, Zloty and Canadian Dollar – or cryptos like Bitcoin, Dash, Litecoin or Ethereum – which can greatly enhance your social trading options.
Pros & Cons Of Social Trading
Social trading has a number of benefits and limitations.
Here are some of the key considerations:
Advantages
Collective Knowledge
One of the main advantages of social trading is that it cultivates collective knowledge.
Less-experienced traders subscribing to social trading platforms are able to learn from traders with decades of experience.
Social trading opens up the world of investing by breaking down barriers to entry.
Trading Histories
Investors on social trading platforms are ranked according to various criteria including performance. Metrics are often configurable, so users can search on the elements they feel are most important.
These give other users a degree of security as they can assess a trader's credentials before they begin copying their trades.
Learn-On-The-Job
The opportunity to see what other traders are doing in real-time is a real advantage of social trading.
New investors have the ability to watch what other traders are doing and not only learn from it but also make those trades themselves. In this respect, social trading can offer an exciting way to learn 'on the job'.
Confidence Building
Trading can be a daunting, perhaps even lonely venture when you're new. Again, the collaborative nature of social trading is an advantage here.
Traders share their knowledge and learn together, so it can help build new traders' confidence in their own abilities.
Emotion-Free Decisions
Investment decisions are best made with the head and not the heart, and the sometimes pressured nature of trading can sometimes lead to misplaced decisions.
Copy and mirror trading can take the emotion out of trading.
By automating the process to their specifications, a trader can theoretically let the algorithms make trading decisions based on logic rather than emotion.
Disadvantages
Whilst there are advantages to social trading, there are also risks and drawbacks to consider:
A Partial View
Investors on social trading platforms are ranked according to their activity on that platform, but this is not always the complete picture.
Some elements will not be shared. For example, the top-ranked traders may have a large success rate but will not reveal their available capital or their complete trading portfolio.
It can be difficult to pull together a complete picture of someone's situation. It is all too easy to think you are in the same position as someone else, but the chances are that the reality is quite different.
False Sense Of Security
Although social trading can offer what feels like a genuine sense of security, it cannot mitigate risk entirely. Inexperienced traders should be wary of falling into a false sense of security.
Trading is not easy. There are always risks involved.
Any system that claims to make you huge profits 'effortlessly' should be approached with caution. Social trading is no exception.
Overconfidence
Imagine that you're following only the most highly ranked traders on the platform and the first few trades you've copied have made a profit without you having to do much.
In such situations, it's very easy to become overconfident and leave the platform to its own devices.
However, all traders can experience ups and downs and, it is important not to get ahead of yourself.
The ways to hedge against potential losses when using social trading are the same that apply to any other form of trading:
Employ a proper risk management strategy
Keep a close eye on your trading platform, especially when copy or mirror trading
Do your own research on market conditions and outlook
Only put up capital you can afford to lose
Final Word On Social Trading
A social trading community or club takes a collaborative approach to technical analysis and execution.
It enables less experienced traders to benefit from the expertise of their more experienced peers or investing gurus.
In doing so, it facilitates access to major financial markets.
But whilst it is often praised for reducing the barriers to financial inclusion, it is also criticised for downplaying the true extent of knowledge and understanding needed to trade successfully long-term.
Don't think just because you are following someone else, that there are no risks involved.
Be sensible in your choice of peers to follow, platform and approach to risk. Remember that your situation is likely different to others. Always trade within your means and do not risk more than you can afford.
FAQ
What Do I Need To Start Social Trading?
First things first, you will need to find a broker you trust. This is arguably the most important step so take your time. Do your research, utilise demo accounts where available and opt for a regulated broker where possible.
In Which Markets Is Social Trading Available?
Whilst social trading originated in the forex market, today, people use social trading strategies across all asset classes.
From forex to cryptos to commodities and stocks.
Is Social Trading Suitable For Beginners?
Yes, social trading is a great way for beginners to get valuable exposure.When it comes to trading, there is so much to learn.Social trading provides a opportunity to learn from some of the industry's best.
Is Social Trading And Copy Trading The Same Thing?
No, although similar, the key difference between social trading and copy trading is that copy trading is specific to the strategy, whilst social trading is a more general term that applies to the entire trading cycle.
What Is A Social Trading Platform?
A social trading platform is a service through which you can copy other people's trades and execute your own.
---