Leading forex broker, XTB, has announced details of their annual training event. Experienced speakers are lined up and ready to share their trading knowledge with aspiring investors. Read on for a breakdown of the schedule and to register.
Investing Day Schedule
The training event on April 29, 2021, will give existing and emerging traders practical tips and skills they can apply to their portfolios. This includes looking at how to day trade stocks successfully, how to capitalise on gold, plus how to adopt a professional mindset.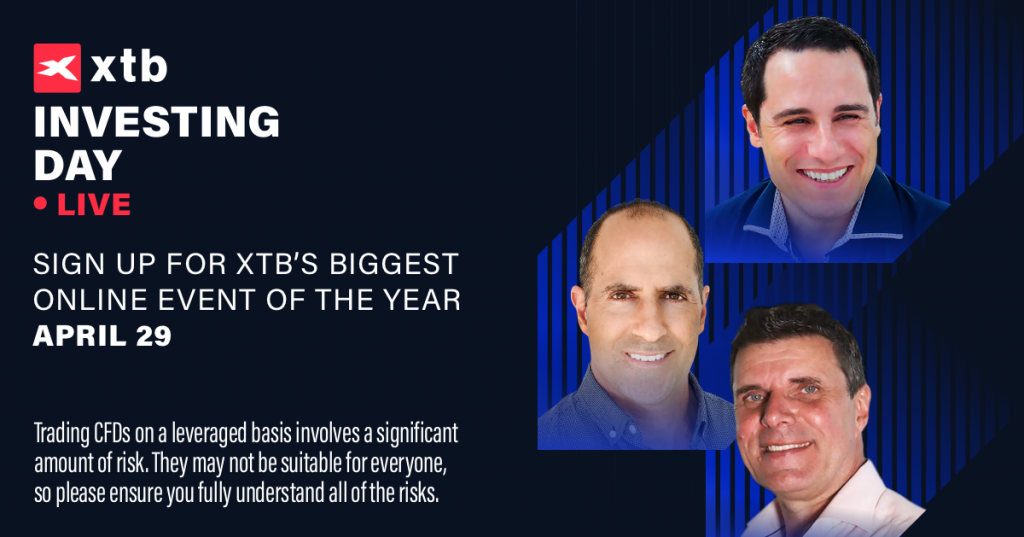 Speaking at the XTB online event are three trading veterans:
Chris Capre – Professional trader and experienced Wall Street broker, Chris will explain how to identify hot stocks and which indicators and strategies to apply to capitalise on price action
Chris Lori – Professional forex trader and mentor, Chris will look at the role spot gold can play in portfolios and how to take positions on the precious metal
Kym Watson – Experienced investor and co-founder of EzeeTrader, a popular forex trading community, Kym explains how to keep a handle on your emotions when approaching the financial markets
XTB UK Director, Joshua Raymond, had this to say of the upcoming event: "Our annual Investing Day is by far our most popular event that attracts thousands of viewers from all over the world each year."