The multi-regulated CFD broker, ACY Securities, is introducing the option for clients to fund trading accounts using three major DeFi currencies, Bitcoin, Ethereum and Tether. In a major move from the multi-asset, Sydney based firm, global clients are given yet more technology-focused services and accessibility.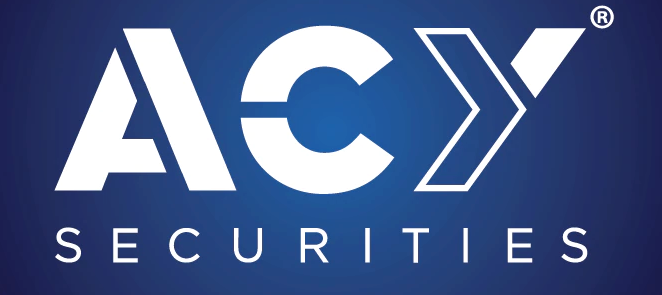 ACY Crypto Deposits
ACY Securities released a statement on 1st October 2021 stating that clients from across the world, excluding Australia, would now be able to use popular cryptocurrencies Bitcoin (BTC), Ethereum (ETH) and Tether (USDT). Alla Darwish, head of Global Brokerage at ACY Securities, said " today we have put in place the backend infrastructure within our payment systems ecosystem, allowing our clients around the world (excluding Australia) to fund their accounts with Bitcoin, Ethereum or Tether should they wish to do so. The industry is evolving and we're leading the way".
"At ACY, we are very big on technology and innovation. We invest substantially in our infrastructure as well as R&D to make sure we can continue to deliver an edge to our clients well into 2050. In fact, we have over 90 highly qualified, super passionate and ridiculously talented staff at our Sydney headquarters alone, and half of them are in tech, development and innovation-based positions.
It's why ACY is sometimes referred to as half Wall Street and half Silicon Valley. We really are leading the charge on the tech front and our operational structure reflects that.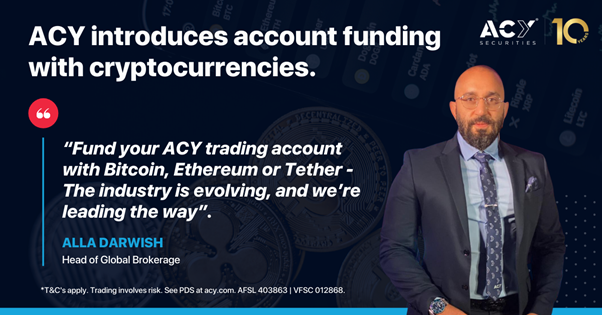 Funding ACY Securities trading accounts via Tether can be done across Omni, ERC20 and TRC20 chains, further increasing the accessibility of digital account deposits.
About ACY Securities
The multi-asset, Sydney-based broker is regulated across the world, including with ASIC and the VFSC. Clients of ACY Securities can speculate upon a vast range of markets using contracts for difference (CFDs), including 1,600 stocks, 60 forex pairs, 60 ETFs, 10 global equity indices, 15 commodities and 11 cryptocurrencies.
ACY Securities offers all these assets on both the MetaTrader 4 and MetaTrader 5 platforms, boasting super-fast execution speeds, sophisticated automated trading tools and a wide range of advanced analysis features. Accounts can be opened with as little as $50 and in seven major currencies, with free market analysis and leverage rates up to 1:30 also offered.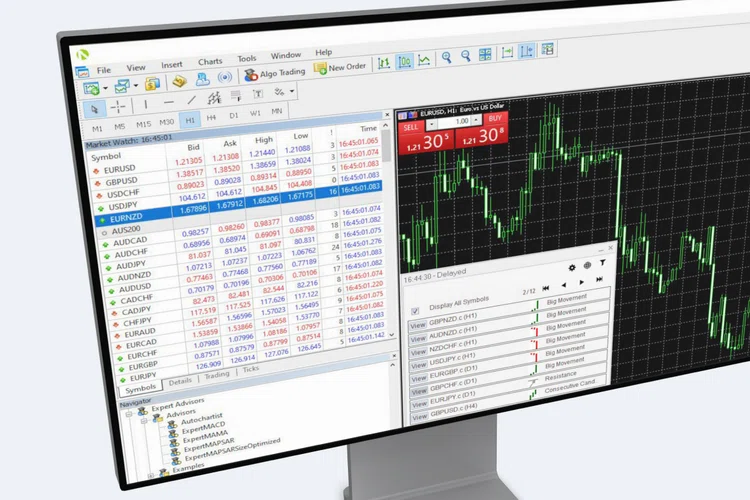 This move demonstrates a commitment to keeping up with the times and improving the ACY Securities services every step of the way.